Section 3.1: How to Create Your Product Feed
What is a product feed and what are product fields?
What is a product feed and why do you need to create one? In this video, Sam tells you the answers, and teaches you three different methods of creating your product feed.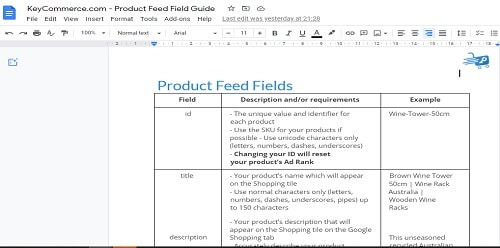 Get the Product Feed Field Guide now!
Download this guide to understand the different fields you need to create a Google-approved product feed.
Add Your Comments & Questions Below