Section 1.4: Foundations of Google Shopping
Guide to Google Shopping metrics
In this guide to Google Shopping metrics Sam covers the 8 most important metrics that tell the story of your campaign's performance and success.
Impressions
Clicks
CTR
Cost
Conversions
Conversion rate
Conversion value
ROAS
You're going to learn everything you need about the metrics to optimize and scale your Google Shopping campaigns to make more profits.
The metrics used to measure and track the performance of your Google Ads campaigns.
The reason you need to learn what these are and how to use them, is because properly optimizing and scaling Google Shopping campaigns means using the data you have to make strategic changes.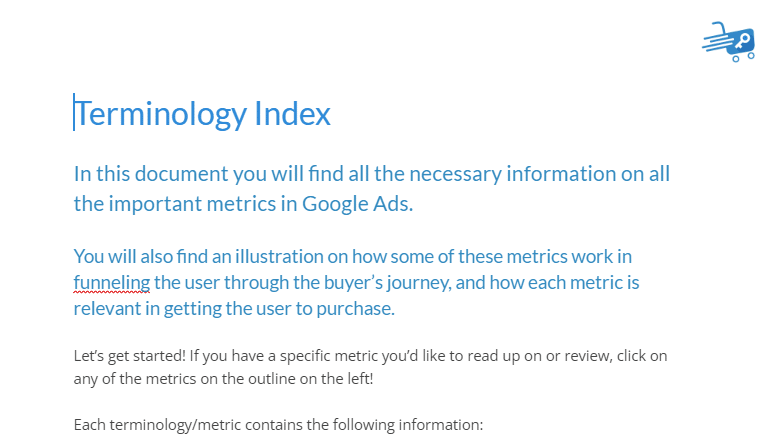 Download your Metric Textbook now!
Download the exact guide we use to keep track of important metrics that'll help you scale your shopping campaigns.
Add Your Comments & Questions Below