Google Analytics as a whole has been around for a couple of decades. After buying Urchin Analytics, Google relaunched in 2005 as Google Analytics. Then almost a decade later, in October 2012, Universal Analytics (UA) was launched as the next version of Google Analytics. 
In 2014, Google opened up a public beta of Universal Analytics. Everyone could start using it with the same robust set of features people were used to with Classic Analytics + more awesome new stuff.
When creating new web properties in Google Analytics, people could choose between Universal and Classic methods. In 2016, all Classic Analytics properties were automatically transferred to Universal Analytics. Since then, all new properties have been Universal Analytics properties.
GA4 emerged in 2020 and opened up more analytical possibilities for marketers. UA becomes obsolete as the new version rolls out, and marketers must move by mid to end of 2023. And this is where we are at the moment. 
So why the shift? In a nutshell, GA4 has more features and provides more data to website owners, but if you want to get into the nitty gritty, then read on.
Key differences between GA4 and UA
There are several differences between GA UA and GA4, but the primary one is the collected data type. GA4 gathers more data points than GA, including user events, pageviews, ecommerce data, and user properties. 
GA4 provides website owners with more advanced features, which include machine learning-based insights.
Let's breakdown them down further:
GA4 uses an event-driven data model, which collects data based on user events or actions on a website, such as clicks, page views, and conversions. 
UA uses a session-based data model, which collects data based on a user's session on a website. It offers more granular control over data collection, which Website owners collect from the visitors.
GA4 provides better cross-device tracking capabilities than UA, allowing marketers to understand better how users interact with their brand across different devices and platforms.
Machine Learning Capabilities
Google Analytics 4 has enhanced machine learning capabilities. This provides insights into user behavior, such as predicting which users are likely to convert or which content is most effective in driving conversions.
GA4 functions with data privacy in mind, with features such as data minimization and granular consent controls. It helps marketers comply with regulations such as GDPR and CCPA. Website owners can also configure the data they collect in accordance with privacy regulations and laws, providing peace of mind.
GA4 offers more detailed and actionable insights than the older version. One example is that website owners can create custom reports and use advanced features to gather more user data. It allows them to understand user behavior better, identify trends, and improve website performance.
The new modern design of GA4 provides website owners with an improved interface making it easier to access data and create reports.
Basically, GA4 offers more features and data points than its older versions. It gives marketers and website owners deeper insights into their customers with more flexibility regarding data privacy. With the new features, account managers are better equipped to understand customers and optimize website performance.
How is GA4 better for marketers than UA?
Even though there has been some pushback from marketers, ultimately, Google analytics 4 offers several benefits that will make it easier for them to see a return on investment (ROI).
GA4's event-based tracking provides a more detailed and flexible approach to mapping user interactions and tracking behaviors on a website. You can follow the user journey across multiple touchpoints and devices, giving a more holistic view of the customer journey.
The enhanced cross-device tracking capabilities allow for more accurate and complete views of how users interact with the brand across devices and platforms. Marketers will find this helpful when planning marketing campaigns and strategies as they understand user behavior more deeply. 
A core feature of GA4 is that it offers better data privacy and compliance. For example, you can access data minimization, granular consent controls, and better integration with data subject request tools. In addition, complying with regulations such as GDPR and CCPA will help build customer trust.
Google has equipped GA4 with advanced machine learning capabilities providing deeper insights into how customers behave, the trends they follow, and predicting which users will likely convert. The AI also effectively indicates which content is likely to drive conversions. As a result, it is a treasure trove of information for marketers that will help them optimize their campaigns and make data-driven decisions based on actionable insights.
Overall, GA4 is a more modern and comprehensive solution that offers significant benefits over UA.
How easy is it to set up GA4 for beginners?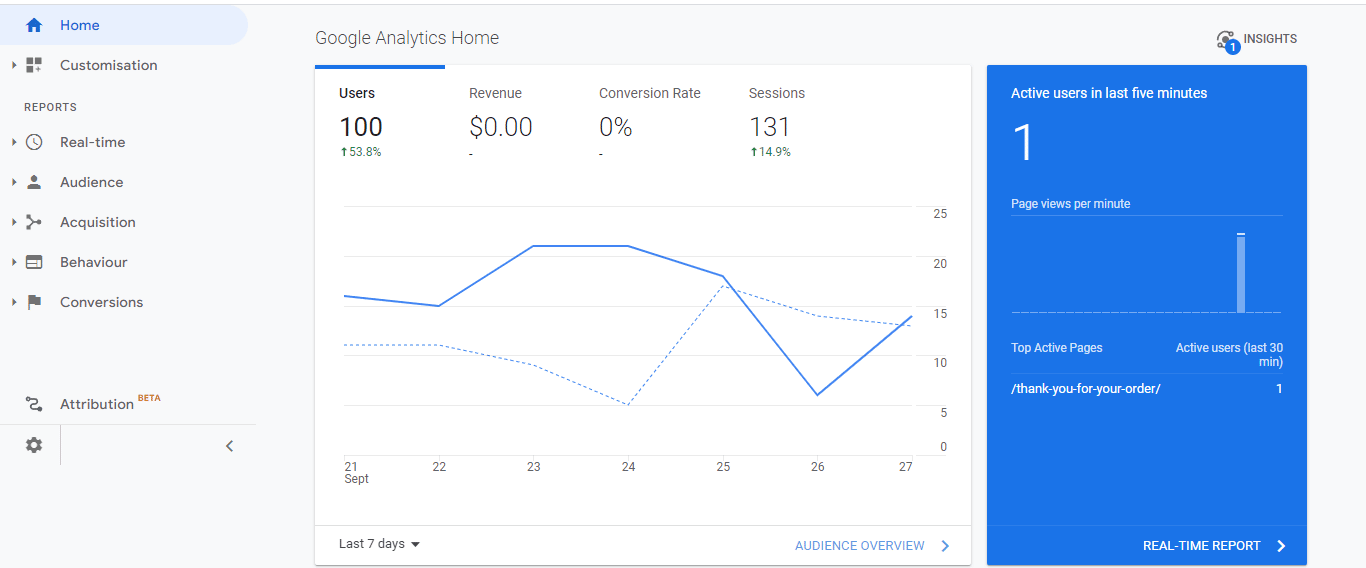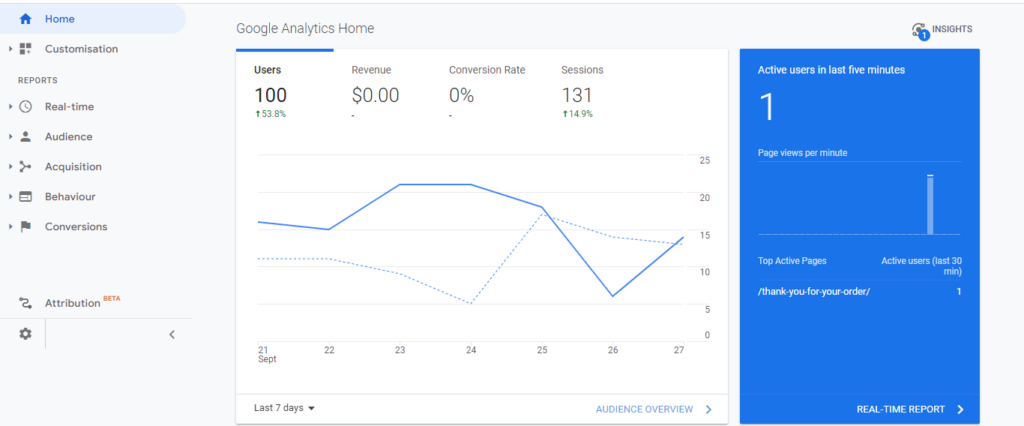 Setting up GA4 (Google Analytics 4) is not rocket science, depending on whom you ask, but it does require some technical knowledge and configuration. Here are the basic steps involved in setting up GA4:
Step 1: Create a Google Analytics 4 Property
To start with GA4, you must create a new property in your Google Analytics account. This can be done by following the instructions provided by Google here. 
Step 2: Install the GA4 tag
After creating one or several Google Analytics 4 properties, you must install the tag on your website or app. Next, add a tracking code to your site or app; click here for step-by-step instructions.
Step 3: Configure data collection
After installing the tag, you have to configure data collection in your GA4 property. You do this by setting up data streams to collect information from your website or app, configuring the event tracking, and setting up user properties. We have a complete guide on how to do this in this article.
Step 4: Configure reporting
Setting up your reporting and analysis in Google Analytics 4 involves configuring custom reports, creating dashboards, and setting up data exports.
While these steps may seem daunting for beginners, Google provides detailed instructions and support resources to help users set up and configure GA4. 
Our suggestion – if you have an experienced account manager on hand, ask them to do it. It will save you a lot of time and frustration. If you are a DIYer, many online tutorials and courses can help beginners learn how to set up and use GA4 effectively.
Even though the latest buzzword in the marketing community is the rollout of Google analytics 4, you should know our alternatives to using Google's analytical tool.
Some of the popular alternatives are:
It's an open-source analytics platform that offers features similar to GA4. It provides detailed insights into user behavior on websites and mobile apps and is highly customizable.
A powerful analytics platform that enables businesses to understand and optimize customer experiences across multiple channels. It provides deep insights into user behavior, including engagement and conversion metrics.
A comprehensive analytics platform that focuses on user behavior and engagement. It's highly customizable and offers real-time insights into user behavior across websites and mobile apps.
A customer analytics platform that helps businesses understand and engage with their users. It offers insights into user behavior, engagement, and conversion metrics, and it's highly customizable.
A real-time web analytics platform that offers detailed insights into website user behavior. It's highly customizable and gives heatmaps, uptime monitoring, and A/B testing features.
By integrating one of the above into your Google ads account, you can track your Google ads campaigns, ad groups, and keywords. You can also gain insight into the performance of your ads, including clicks, impressions, and conversions.
It's worth noting that these integrations' specific features and capabilities may vary depending on the analytics platform you choose. Therefore, evaluating the available integrations before selecting an analytics platform to ensure it meets your needs is always a good idea.
Overall, GA4 is a more modern and advanced version of Google Analytics that provides better data collection, analysis capabilities, and improved data privacy features. While UA is still supported, Google recommends that new users use GA4 for their web analytics needs.
GA4 (Google Analytics 4) is a web analytics tool to track and analyze user behavior on websites and mobile apps. It'll give you insight into how your website visitors interact with your e-commerce store or app and includes data such as behavior, interests, preferences, and demographics.
While there is some overlap between GA4 and Google Ads reports, GA4 delivers a more comprehensive and granular approach to web analytics. It lets you gain deeper insights into user behavior and improve your marketing strategies.
According to Google, on July 1, 2023, Standard Universal Analytics properties will no longer process new hits. However, until then, you can continue to use and collect new data in your UA properties. 
After that date, you can access your previously processed data in your Universal Analytics property for six months. However, Google encourages marketers to export historical reports during this time and shift to GA4 as soon as possible.