There are thousands of online software, services, and add-on apps that you can install to grow and scale your Ecommerce business. But the PROBLEM is you don't have all day to test each and every tool that you see in Google or in the Shopify app store!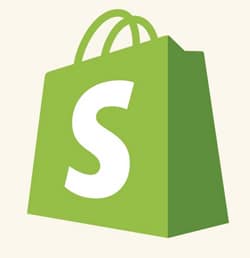 What is it?
It's a commerce platform that allows you to quickly launch your dream Ecom store and start selling to your customers, wherever they are. It's a subscription-based software that offers you to create a website and use their shopping cart solution to manage, sell, and ship your products. 
How to use it?
The first thing you need to do is to sign up for an account. Then you'll create your store, choose a theme, design your homepage and add in your products. Watch this video to learn more about Shopify and how it works.
Why do I recommend it?
Shopify is an amazing platform for your Ecom store, especially for beginners, because it has so many built-in features that make it much easier to grow and scale your store. It even has built-in analytics and reporting features. It gives you the ability to add discount codes, and the Shopify app store offers a plethora of apps that you can easily install on your store to get thousands of other features.
Get A 14-Day Free Trial Here: https://keycommerce.com/shopify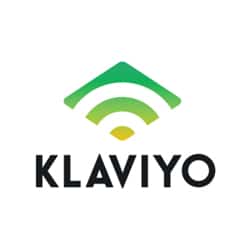 What is it?
Klaviyo is an email marketing software that is made specifically for Ecommerce and integrates beautifully with Shopify. This software allows you to create personalized marketing for your Shopify store and lets you tailor your digital strategies to achieve marketing goals including lead generation, automated flows or unlimited behavioral segmentation.
Why do I recommend it?
This app has made us so much money for so many of our Ecom clients. It's very easy to set up and even beginners who are not very familiar with any email marketing software can get started in minutes! Their support is great, and you can set up these insane automations from their library of pre-built automation.
Once you get the emails set up and automated, it will start running like a beautiful machine, generating all these sales and profits that you're leaving on the table.
Create your Klaviyo Account for Free here: https://keycommerce.com/Klaviyo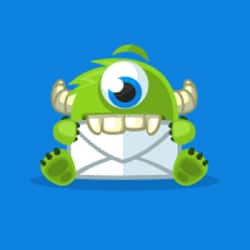 What is it?
Exit Pop Ups & Email Pop Ups by OptinMonster helps you to instantly grow your email list, get more leads and increase Ecom sales. OptinMonster offers a library of over a hundred pre-made lead form templates and pop ups that are optimized to increase conversions. By integrating OptinMonster to your Shopify store, you can create different types of pop ups such as email, video, thank you, welcome, exit intent, lead forms, countdown timer, and many more! 
Why do I recommend it?
If you want to grow your email list, OptinMonster is totally worth its weight in gold.
I highly recommend this app because apart from growing your email list, it helps reduce cart abandonment and does onsite targeting. It's really easy to use with their great drag and drop templates. You can just get the basic pop ups installed on your Shopify store and you're good to go!
Get started with OptinMonster here: https://keycommerce.com/optinmonster 
Review Collection Software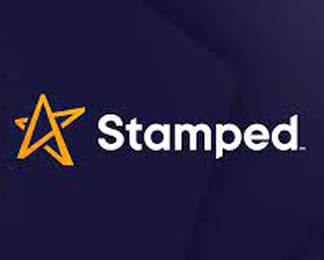 What is it?
Stamped.io is a review collection software that allows you to easily collect reviews from customers and display them in a really awesome way in your Shopify store. Stamped IO's processes are all automated and they have features that will filter reviews, suggestions, and feedback so you can showcase high-impact user-generated content (UGCs).
How to use it?
With Stamped.io, your Shopify store can fully leverage customer feedback by providing them a platform where they can easily share reviews about your product or their whole buying experience. It's very easy to set up and showcase product reviews to build trust and boost Shopify sales with ease. I have a full video tutorial on how to set up Stamped.io  on your Shopify store. Watch it here https://www.youtube.com/watch?v=I3q6CgvrGic 
Why do I recommend it?
There's a lot you can do with Stamped.io and it's insanely powerful once you build up reviews from your customers. I use it in my own Shopify store and even in our clients' store. Apart from the great features and easy set-up, their support team is amazing and gets back to you right away when you have concerns and questions.
You can choose from 5 different pricing plans depending on your needs but the FREE VERSION works fine for small startup Shopify stores with up to 50 monthly orders. While the features of the free version might be limited, you can easily upgrade as you grow and scale your store. 
Sign up for Stamped.io here: https://keycommerce.com/stampedio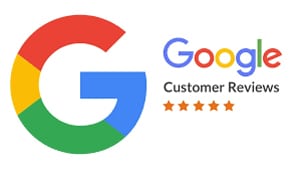 What is it?
Google Customer Reviews is one of Google's free services, and it allows you to collect valuable reviews and feedback from customers who've made a purchase on your Ecom store. By joining Google Customer Reviews, you'll be able to see your product reviews and ratings once you've enabled the Product Ratings feature in your Google Customer Reviews opt-in survey module.
How to use it?
To start using this feature, you need to make sure that you have all of these three requirements:
1. At least 50 product reviews across your store
2. Sign up in the merchant center and get approved for the feature
3. Product reviews feed in a format that Google accepts. 
If you have all three, then you can enable the Google Customer Reviews feature by submitting a form and just wait for your request to be approved. Watch my full video tutorial on how to set up Google Customer Reviews here: https://www.youtube.com/watch?v=0DBiZtSd_CA 
Why do I recommend it?
I recommend that you enable this feature if you want to show product ratings or the "star" rating when your products appear in Google Shopping. It's very easy to set up and, most importantly, IT'S FREE!
DataFeedWatch - Data Feed Optimization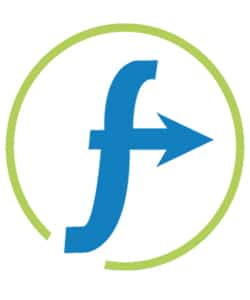 What is it?
DataFeedWatch has a suite of tools to help Ecommerce websites succeed in their marketing efforts. The one we use and recommend most is their Data Feed Optimization tool which makes it very easy to modify values in your product feed to be submitted to channels like Google Merchant Center, Bing Merchant Center, Amazon Marketplace, Facebook Product Ads, etc. 
How to use it?
First you have to connect DataFeedWatch to your store. It easily integrates to the majority of Ecommerce platforms. Second, you will map the product feed fields to the data available. You can use rules to apply various bulk modifications based on conditions you set. Lastly, you connect it to the channel to which you want to pass on your product data. 
Why do I recommend it?
DataFeedWatch makes it very easy to make adjustments on your product feed. You can easily modify by adding a prefix, suffix, replace a value, or combine values from different product fields. Aside from this, you can also easily choose to include or exclude products using conditions. The product feed is dynamic because it imports data from your store daily. Last but not the least, they have amazing customer service. There's a live chat button on the platform and you can expect a quick response.
Sign up for DataFeedWatch here (15-day free trial): https://www.datafeedwatch.com/pricing?referral=KeyCommerce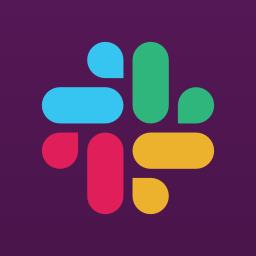 What is it?
Slack is a messaging software where you can communicate with your team. Using Slack, you and your team can work together more effectively and efficiently, keep your work organized through channels , and even integrate it with other programs and apps like Shopify to keep most of your processes automated.
Why do I recommend it?
I'm managing a remote team and my team members are located in different countries. And we use Slack to communicate. We've even set up channels for each of our clients, processes, and projects, so we know where we can post any questions or updates. 
We even have channels for non-work-related stuff where we can talk about our week, post interesting photos, and share the latest tea! Slack has made assigning tasks, managing projects, and just GETTING THINGS DONE a breeze for our team. 
Create your Slack account for Free here: https://keycommerce.com/slack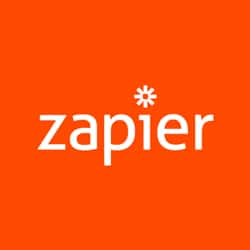 What is it?
Zapier is a very great automation tool that integrates well with and connects hundreds of your favourite apps. It's the tool you use if you want to link two or more apps together and automate repetitive tasks without having to apply any code or getting your developer to do the work. 
How does it work?
Zapier has 3 main parts: a zap, a trigger, and an action. Once your selected apps are connected using Zapier, you can create a "zap" or the automated workflow between your apps. You will then set a "trigger" or the event that will start the zap. Then the "action" is the event that completes the zap. 
For example, you want to get notifications in Slack every time an order is made in your Shopify store. You can do this by connecting Shopify and Slack and making a zap so you get a message when an order is made. You can watch the full "Shopify to Slack" setup video here: https://www.youtube.com/watch?v=dhN5LrSx-Gk 
Why do I recommend it?
Zapier is a very powerful tool that saves you a lot of time and a lot of money. Not only does it connect the apps that you use every day, it allows you to finish routine tasks easily and efficiently. It allows me and my team to work on tasks that really matter and have a bigger impact on our agency and the clients that we work with. And with just a few clicks, you can build workflows that you or your VA doesn't have to check every single day!
Get started for free: https://keycommerce.com/zapier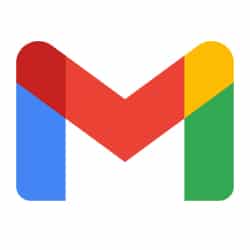 What is it?
GMail or Google Mail is one of the free services of Google. It's an email hosting app that allows you to send and receive emails over the Internet. It also provides 15 gigabytes of free storage so it gives you the ability to store important emails. 
Why do I recommend it?
I recommend that you set up your Ecommerce email account with GMail because most of the services and platforms you will be using to manage your store are products of Google, including Google Merchant Center, Google Analytics, and Google Ads. 
Having one GMail account for these platforms makes it easier for you to manage your accounts in these platforms. 
Sign up for GMail here: https://keycommerce.com/gsuite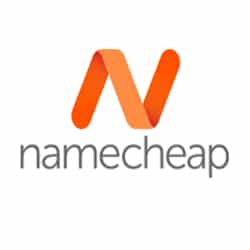 What is it?
Namecheap is a domain registrar that sells domain names. Buying a domain name is one of the most important steps when building your Ecom store. So you need a trusted domain registrar where you can buy a domain name. Domain names are the main address that websites use in the web; they are those web address that starts with "www" and end with ".com"
How does it work?
It's very straightforward to use Namecheap. You just need to go to their domain registrar website, look for your domain name (you can use the name of your store), and check if the domain name is still available. 
Next is you need to add the location of your server to the domain name. Watch this video to learn how to buy your domain name in Namecheap: https://www.youtube.com/watch?v=uoW_-_QXBKk 
Why do I recommend it?
I've been using Namecheap for years and years now and I've bought dozens of domain names here for my own store and my agency. And they control over SEVEN MILLION domain names in their domain registrar. That's how many people trust them. Most importantly, Namecheap offers FREE domain name, 458 ms of speed, 99.97% uptime, 24/7 live chat, and extra features like backups.
Buy your Namecheap domain here: https://keycommerce.com/namecheap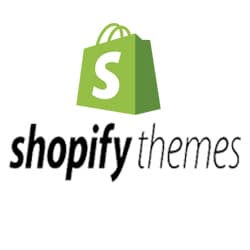 What is it?
This theme is officially supported by Shopify and is suitable for all types of stores in different sizes. It's very easy to set up and is great for Ecom store owners who want to start selling their products right away without any intricate customizations.
Why do I recommend it?
I recommend the Debut theme for your Shopify store because it offers FREE theme updates, has drop-down navigation support, customizable content sections on homepage, and it comes with mobile-friendly designs.
It's a great starting theme for new Ecom stores and Ecom newbies who are still learning how to navigate the Shopify platform. 
Download the theme here: https://keycommerce.com/debut-theme 
Customer Service & Live Chat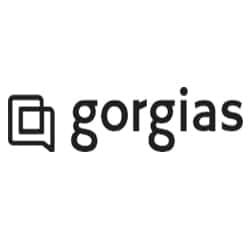 What is it?
You can add an email in your website; however, most customers don't feel confident in giving out their emails. And they have burning questions that need to be answered right away. You can only do this by having a live chat feature in your store, and Gorgias is the app for that. It integrates beautifully with Shopify. If a customer messages you there, you can see their order and give them order updates so easily right there in the dashboard.
Why do I recommend it?
We use this in our store and a lot of our clients use this. It's because, unlike many other chat apps, it actually integrates smoothly with your Shopify store.
We just set this up and our VAs who are trained on Gorgias can easily start managing the customer service for the store. You can manage all channels in one place: website chat, facebook messengers, and emails all in one place. This is incredible for busy Ecom store owners like me because we should NOT be doing customer service. We need to be doing bigger things that truly impact our business.
Get A 7-Day Free Trial Here: https://keycommerce.com/Gorgias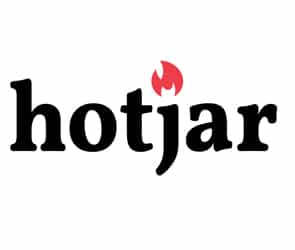 What is it?
One of the most powerful ways to understand the behavior of your customer when they navigate your website is through HEATMAPS. And Hotjar is the leading app that allows you to see what users click, how far they scroll, what they look at, and the pages they check on your website. This heatmap data will then give you a story of the whole buying journey of your customers. It also shows you the elements that are hindering your customers from making a purchase or sections in your store that they look at or ignore.
How to use it?
Hotjar collects usage behaviour and maps all the sections, pages, and elements your website users interact with, and then creates a master heatmap report. Watch my video tutorial on Hotjar Heatmaps to learn how to install Hotjar in your Shopify store and how to read heatmap data: https://www.youtube.com/watch?v=ObtQGSqsKj4 
Why do I recommend it?
Hotjar heatmap helps you identify the pages and elements on your Ecommerce store with the most drop-offs. This tool also helps you single out design elements that are hindering users from making a purchase, and use this data to improve user experience. 
It has a session recording feature that records and replays the browsing activity of your users. So it's like looking over their shoulders, as if you are seeing them interact with your website in real time. With this feature, you can better analyze individual user behavior.
Create your Hotjar account here: https://keycommerce.com/hotjar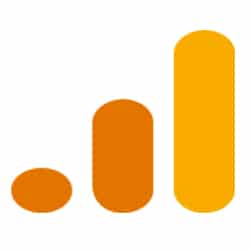 What is it?
Google Analytics is Google's FREE web analytics tool with FREE features that allow you to analyze data for your Ecommerce store, so you can make smarter marketing decisions and track your digital marketing effectiveness.
Recently, Google has launched its newest version of Google Analytics which is called Google Analytics 4 (GA4). However, Google still recommends that you use both the old version (Universal Analytics) and GA4 for best results.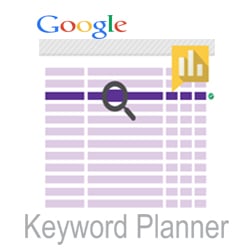 What is it?
Keyword Planner is a 100% FREE tool that you can use to discover new keywords related to your Ecom business. This toll is very helpful when creating your search campaigns, where you can see related keywords for your products, see monthly searches, and the cost to target these keywords.
How to use it?
You can find the Keyword Planner tool right inside your Google Ads account. To access it, you just need to click on the Tools and Settings icon in your Google Ads dashboard, then click on Keyword Planner.
You will then have two options on how you want to conduct your keyword research. You choose Discover new keywords to see relevant keywords using the keywords you have or you can Get search volume and forecasts for your keywords list. 
Watch this tutorial video where I show you step by step how I conduct keyword research in Google Keyword Planner: https://www.youtube.com/watch?v=v_6lu7S0DgU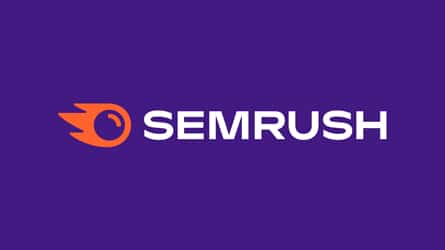 What is it?
SemRush is an all-in-one platform that offers tools to help Ecommerce store owners grow and scale their business. With SemRush you can conduct keyword research, competitor research, content marketing, SEO, and a lot more!
How to use it?
To dive into keyword research using SemRush, you can take advantage of their Keyword Magic Tool where you can perform bulk keyword research. You only need to to enter a target keyword that best represents your product or business or a particular search term you want to rank for. SemRush will then give you millions of related keywords and information including volume of search, search trend, the cost to target these keywords, and even the keyword difficulty, so you can analyze the potential value of these target keywords.  
Why I recommend it?
I mainly use SemRush for keyword research and competitor analysis and it's a very powerful tool that allows you to see the keywords your BIG competitors are bidding on, their paid search traffic, and even their top organic keywords. You can go in there, look for the keywords that's driving their website so much traffic, and even discover new keywords that you didn't even realize you can use in your own store. 
Start your SemRush 30-Day Free Trial here: https://keycommerce.com/google-analytics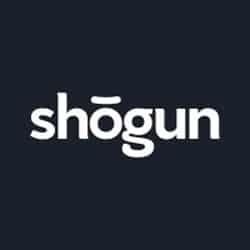 What is it?
Shogun is an Ecommerce website builder. With this tool, you can use your existing Ecom store design to create a faster and high-converting landing page. With its drag-and-drop editor and pre-,ade templates, creating a landing page is now easy and stress-free.
Why I recommend it?
We use Shogun for all our stores and our clients' stores. This software helped us create professional-looking and fast-loading Ecom landing pages that drive more conversions, revenue, and loyalty. 
With it's "lazy loading feature," we decreased the page load time of our clients' stores to up to 3 seconds, resulting to a much lesser bounce rate. 
Start your Shogun 10-Day Free Trial here: Shopify   |   Magento   |   Big Commerce   |   Commerce Cloud