What is conversion rate optimization (CRO)?
Conversion rate optimization is the process of streamlining and enhancing your website to generate more leads and conversions. The focus is primarily on improving content and workflows while conducting A/B testing. It's a long-term strategic process that requires ongoing learning and optimization. 
While initial results don't always show any improvement, it's essential to continue practicing CRO. Improved conversion rate optimization will lower acquisition costs, leading to highly-qualified leads and increased revenue. 
Understanding your conversion funnel
In the simplest terms, a conversion funnel is the steps your visitor/potential customer takes to get to the end of a process that produces the desired result. This action could be a purchase, membership signup, course enrollment, or any other target result you want.
These are not only the physical steps they take on the website itself but also the process they go through in their minds that is influenced by the information they have. It's your job to design and optimize your website to guide them in the right direction.  
The following processes are typical for most people when dealing with a new brand:
What are the elements of conversion rate optimization?
Several processes stretch across a multitude of stages when it comes to CRO. It involves in-depth data used to analyze results, tweak content for relevancy, run multiple tests, and draw insightful conclusions. However, there are six primary elements for optimization during the CRO process.
The landing page is, without a doubt, the most crucial element of your website. The more aesthetically pleasing the page, the more traction it will get. Visitors will quickly get a sense of what your brand is about and get a taste of the site's usability. 
Understanding your visitors' intentions and persona is vital for building a successful landing page. By default, we assume that if someone lands on an ecommerce site, they are there to purchase something. That is not necessarily true if you study the conversion funnel. They might be there to learn more about your business before moving through the funnel to becoming a customer. 
You need to consider every aspect of the page. Take color, for example. If you're selling beard care products to a male-dominated market, the color pink, which represents creativity and exuberance, might not resonate with your target audience. It's not to say that men don't like the color pink; the challenge is melding the color into the branding and functionality of the product to match the expectations of your market. 
One hurdle many business owners struggle to overcome in terms of design and branding is personal bias. Many businesses, especially startups, tend to go with what they like instead of testing various options. Unfortunately, this often leaves them disappointed with website conversions, costing time and money they usually don't have.
While a good-looking site increases the traffic flow on your site, well-written content can hook your visitors and convert them into customers. Relevant and engaging content must emphasize the product's features and benefits and persuade visitors to stay on your website. 
The biggest mistake that any ecommerce store can make is using a single image and a one-line product description and expecting conversions. On the contrary, long-form product pages with detailed information, can mean the difference between visitors taking action or leaving your site without buying anything.   
Navigation and site structure
The path visitors take from arriving at your website until reaching their goal will depend on the site's structure. So be mindful of potential customers' journey to get to your products, checkout, and payment pages.   
Typically visitors will start from the homepage or landing page and explore various categories of products until they find what they want. If your site is well designed, it shouldn't have any problems. However, they'll probably get frustrated and abandon your site without concluding any transactions if it's unstructured. 
This process is where user testing becomes essential. The UX of your site is better measured by third parties who are completely neutral and unbiased. A fluid website structure is pivotal to increasing conversions.  
The CTA is what it says, a request for customers to take the desired action. It could be anything like subscribing to a newsletter, booking a seminar, or buying a product. The stronger and clearer the call to action, the more leads it will generate.   
However, it's not as simple as it sounds. Even on the CTA, the correct wording and aesthetics must be in place for optimum results. Again, user testing provides essential information that helps establish the effectiveness of a powerful call to action.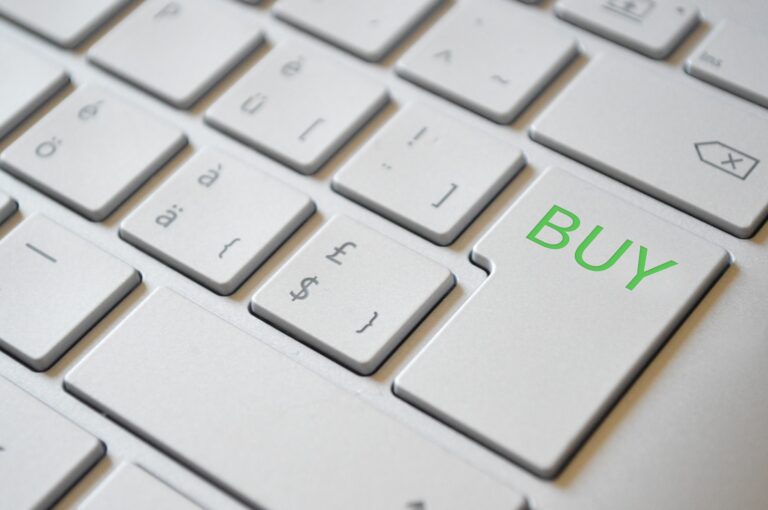 Once a customer reaches the checkout section of your website, you want to ensure that getting them to enter their details is as painless as possible. Many large ecommerce stores swear by the one-click checkout option, removing obstacles from the path to making the final payment.   
The amount of information you gather from your customers depends on your product or service. What you do want to aim for is to remove any clutter or unnecessary fields. You may be tempted to gather as much information as possible for future communication, but this could dissuade your customers from pushing through with the transaction.
Even though this is last on the list, it's definitely a crucial aspect of your site that many businesses ignore. Having loads of traffic from your adverts coming to your site is a bonus; making them wait while the site loads very slowly is a sure way to drive them away again. 
Test your pages extensively and focus on aspects such as large images, too many pictures on a page, slow loading videos, and the actual structure of your site. You can also ask your hosting company if they have packages that provide faster loading times. In addition, several providers offer specialized ecommerce bundles focused on optimizing online store speed and functionality.
Why is conversion rate optimization important?
Going through the Conversion Rate Optimization (CRO) process gives you a better understanding of the whys and how's of visitor behavior while enhancing your website's functionality. 
The reality is that your site will never reach its maximum potential unless it's thoroughly tested. The two main objectives of CRO are improving marketing ROI and enhancing UX. Improvements in the aesthetics, structure, and functionality of your site will, in time, lead to higher conversion rates and profits. In addition, running A/B tests allows you to understand better what your potential customers are doing on your website and which parts need fixing.