Are you tired of lackluster results from Performance Max? 
Unlock the secrets of audience signals and revolutionize your marketing campaigns like never before. Read on to find out how!
Understanding audience signals
Audience signals allow you to inform Google about who your ideal target audience is. They are not hard targets but rather indicators. It's a guide for the machine learning models for optimizing your campaign.
It contains many data points representing your target audience's traits. That includes demographics, interests, online behavior, and past interactions with your brand. 
Performance Max analyzes this data. It identifies patterns and trends that can inform your advertising strategy.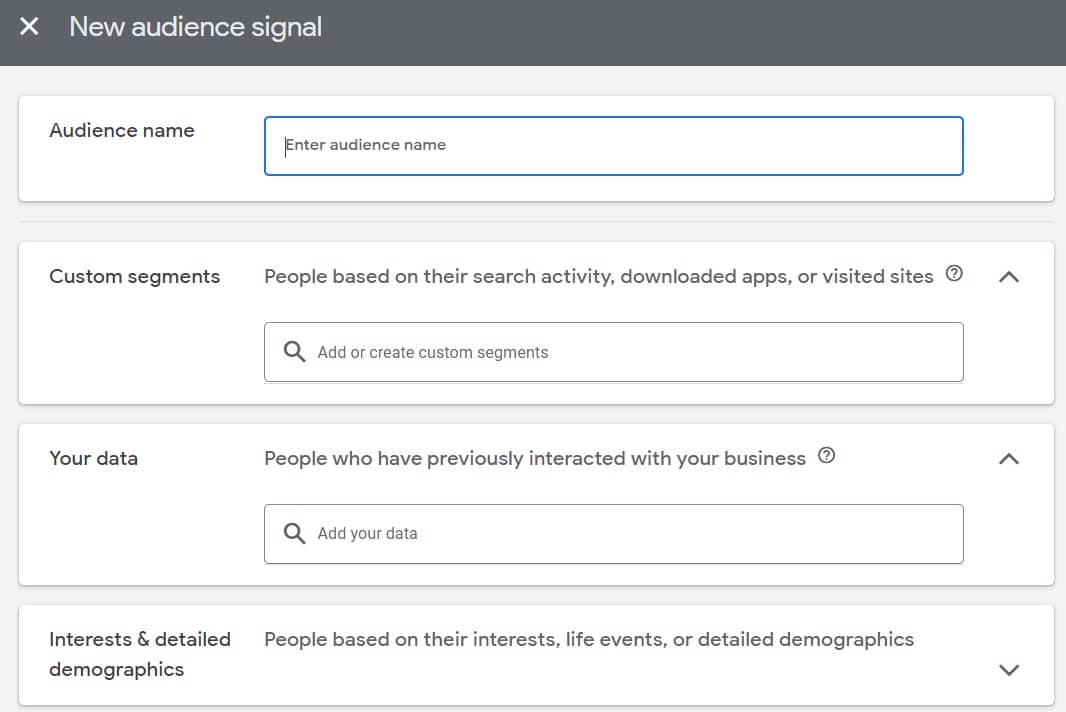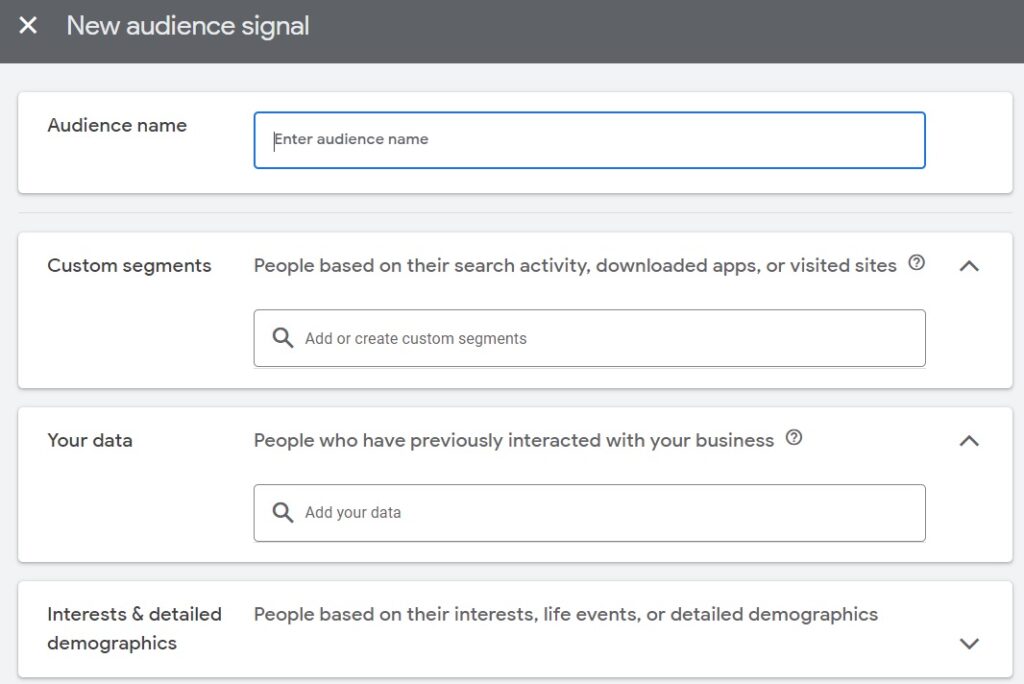 Creating great audience signals
Effective indicators begin with comprehensive market research. This involves understanding your industry, competitors, and target market. Identify gaps in the market and unmet needs that your products or services can fulfill. 
If you have enough customer data, leverage the option to upload your customer match lists to your PMax campaigns. It gives the AI a head start in understanding your target audience. If your account isn't eligible to use the match lists, you can use past buyer's segments or all converting data.
Define target demographics
Build custom segments instead of adding all your audience signals in one asset group. You can target specific groups of users based on their purchase intentions and search activity. Groups can be based on behavior and search activity. This increases the relevance and impact of your ads.
Monitoring user behavior across various touchpoints is essential. Study how users interact with your brand.
 Track website interactions, social media pages, and previous ad campaigns. Analyze click-through rates (CTR), bounce rates, and conversion rates to identify successful patterns. Use the data to optimize your indicators.
Utilize customer feedback
Customer feedback is a goldmine of insights. Engage with your customers through surveys, reviews, and social media interactions. Use their feedback to understand pain points and areas for improvement. It also provides you with accurate information about your customer demographics. This includes basics such as who they are, what they like, how much they earn, etc.
Leverage multi-channel insights
Performance Max integrates data from several marketing channels. You gain a holistic view of your audience's behavior and preferences. Analyze insights from different channels to make better decisions about your strategy.

Implementing audience signals into Performance Max
Integrate data into ad campaigns
Create personalized ad copies with the data once you have your audience's signals. Use text and visuals that resonate with each audience segment. Tailor your ad placements to reach your target audience at various touchpoints.
Test and optimize campaigns
Run A/B tests on different audience signal combinations to determine the most effective ones. Keep refining your audience signals based on real-time data and performance metrics.
Track performance metrics
To measure the success of your audience signals, track key performance metrics. These include click-through rates, conversion rates, and return on ad spend (ROAS). Analyzing these metrics provides valuable insights into the effectiveness of your campaigns.
Tips for measuring success with Performance Max
Check the performance of your campaigns often. Identify areas of success and areas that need improvement. Adjust your audience signals and ad strategies accordingly.
ROI is a critical metric in determining the effectiveness of your marketing efforts. Calculate the revenue generated compared to the costs incurred for your campaigns. Aim for a positive ROI to ensure your marketing activities are profitable.
High audience engagement is a positive indicator of the relevance and impact of your audience signals. Watch comments, shares, and interactions to gauge engagement with your ads.
Performance Max presents a game-changing opportunity for marketers to optimize their advertising efforts. By creating strong signals, based on thorough market research, user behavior analysis, and customer feedback, you can enhance your marketing ROI and build lasting connections with your target audience.