Unlocking Creativity with Generative AI
In ecommerce, striking images act as a digital window display, enabling businesses to drive better results. 
However, sourcing a diverse range of high-quality images can be both time-consuming and expensive.
Product Studio is an AI-powered game-changer designed with Google's AI Principles at its core. This innovative tool empowers businesses of all sizes to effortlessly create unique and tailored product imagery for FREE, amplifying the value of their existing images.
Seamlessly create new imagery to cater to changing marketing needs, be it seasonal, campaign-based, or experimental, without the added costs of photoshoots. For instance, a skincare company can showcase a particular seasonal product surrounded by luscious peaches against a backdrop of tropical plants.
If you want a plain white background for your product image, you can create one from within the platform. Product Studio lets you swiftly remove complex backgrounds, ensuring your products take center stage.
Enhance the quality of small or low-resolution images without the hassle of reshooting your products. Elevate their visual appeal and captivate your audience.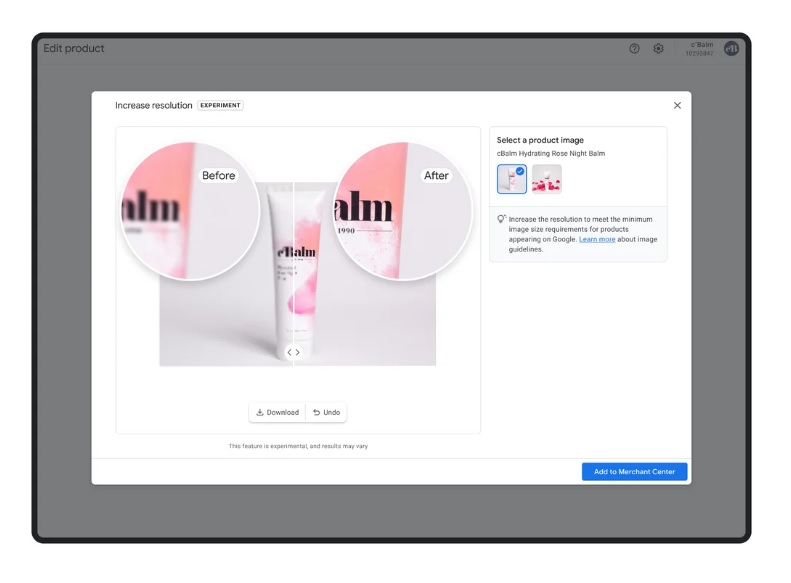 Merchants in the U.S. will gain access to the Product Studio through Merchant Center Next in Google's enhanced platform, rolling out in the next few months. These features will also be available to businesses using the Google & YouTube app on Shopify.
Merchant Center Next is a simplified version crafted to assist smaller companies in getting started with their business listings, reaching customers online, and propelling business growth.
One significant enhancement revolves around setting up a product feed. In the past, merchants had to manually input product details like prices, images, descriptions, and more.
However, with Merchant Center Next, information detected on the website automatically populates a merchant's product feed (editable and customizable), enabling swift product showcasing across Google.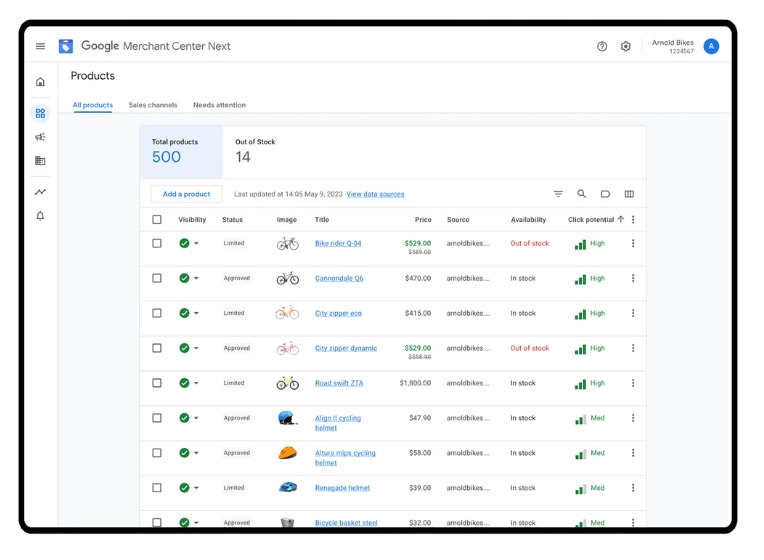 Another feature is the simplification of processes. For example, the Performance tab lets merchants easily access comprehensive reports showcasing their best-selling products. They'll also get insights into competitors' presence and valuable engagement metrics for their local business on Search and Maps.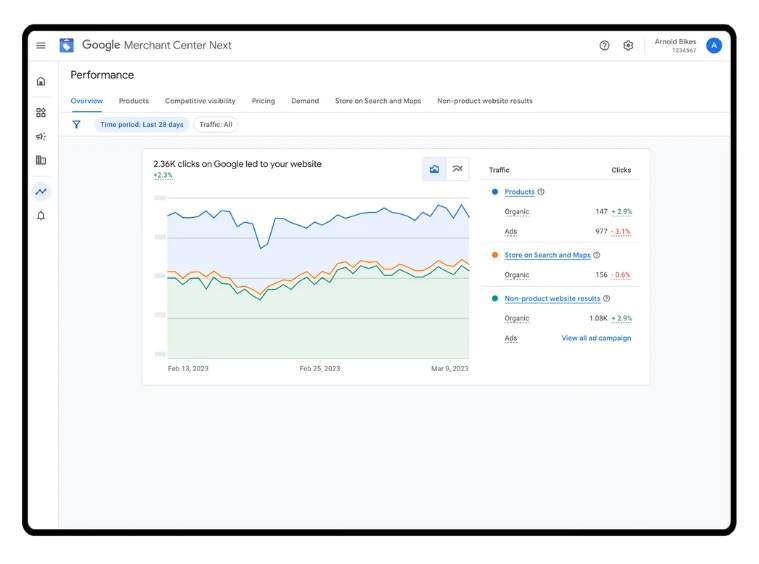 For businesses managing both online and brick-and-mortar stores, Merchant Center Next brings convenience by offering a unified view of all products.
The creative platform has already begun rolling out to new users. Over the next few months, Google will upgrade smaller businesses, with the global rollout set for completion by 2024.