What are your business goals?
Most people think of email marketing for ecommerce as just slapping a few images onto a page with a writeup and sending it off to everyone. 
While this is the basic premise of an email campaign, there is much more to a successful strategy than initially meets the eye.
When you plan your ecommerce email marketing, decide on the end goal. For example, do you want to drive revenue or build awareness?
Perhaps your store is already generating sales, but you want to improve customer retention and increase repeat purchases. Once you've cleared up the goals, you can use the several tools most email providers offer to reach them.
The 3 core aspects of email marketing
The three main things you want to focus on will save you time, which, as any ecommerce marketer will tell you, is a precious commodity.
Nothing beats opening an email that addresses you by name. It makes you feel unique and seen. An added benefit for customers is when you tailor the email to focus on items they have purchased or were interested in purchasing. 
Many new online stores are often afraid that they will spam their customers, but remember that if someone willingly gives you their email address, then they are inviting you to send them your brand's marketing content. 
However, that doesn't mean that you should send them random emails. Instead, focus on enhancing the user experience by segmenting your list and targeting the right audience with the right content. 
If you don't have a person's name, there are other ways to make them feel included. One way is to use a general default tag that matches your brand voice. So, for example, you can address the email to 'Hello Friends,' but only if that fits the voice you have established for your brand. 
Another way of personalizing your email marketing for ecommerce is by recommending products your customers have already purchased. But, again, make sure that the product suggestions are relevant and specific. 
You can even suggest other products that may fit within the same genre. For example, if someone is interested in buying dog food, it stands to reason that they might also be interested in dog toys or clothing. 
Running an ecommerce store is a juggling act. The days can blur into each other, and the pace can, at times, be hectic. But, by using automation for your email marketing campaigns, your customers won't be forgotten in the melee. We cover some of the automation tools that can help you below.
Getting someone to give you their details can be challenging. So why wouldn't you want to welcome them to your mailing list when they do?
Create a welcome email that can reward them for signing up by offering a coupon to shop or a free download. Another unique way to send out the welcome wagon is to redirect them to a welcoming page that showcases your brand with a song or video. 
Your initial email should explain what they can expect and introduce them to your brand. Imagine it as 'small talk' with your customers that should sound natural and friendly. 
Your onboarding email should have a clear call-to-action (CTA) that encourages your readers to take further steps. Whether it's to buy a product, sign up for a newsletter, or follow you on social media, ensure your CTA is prominent and easy to understand.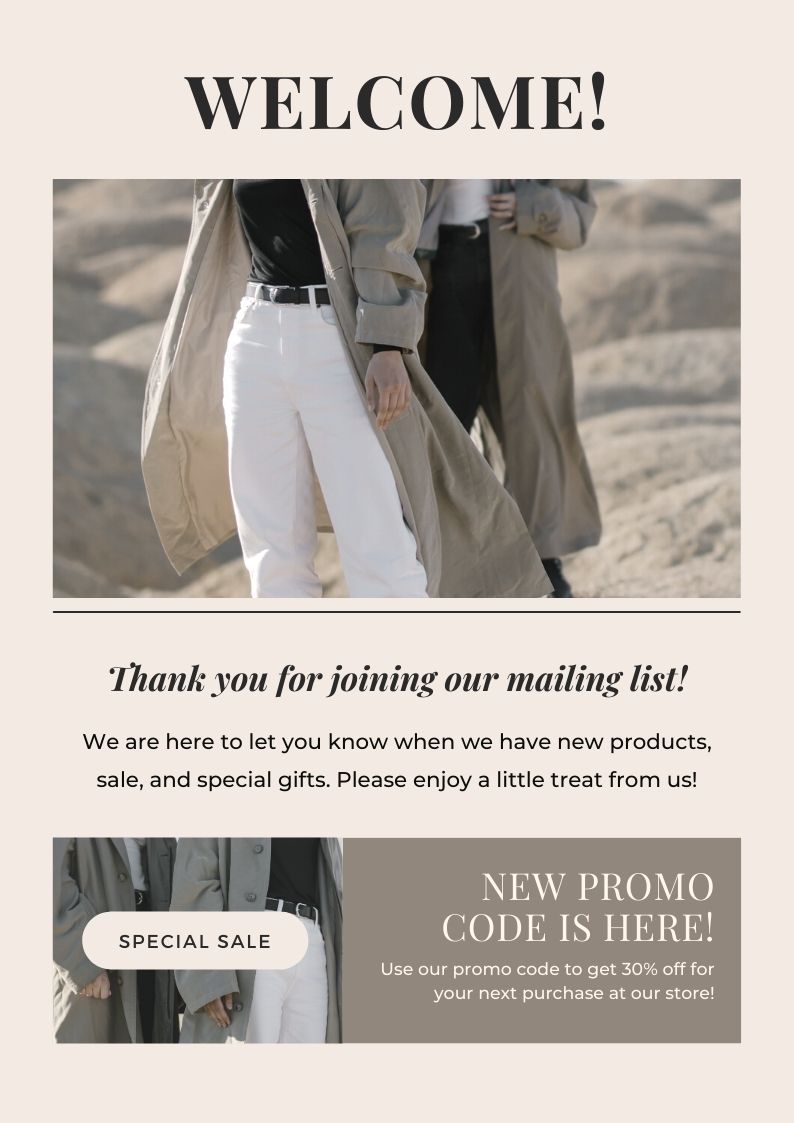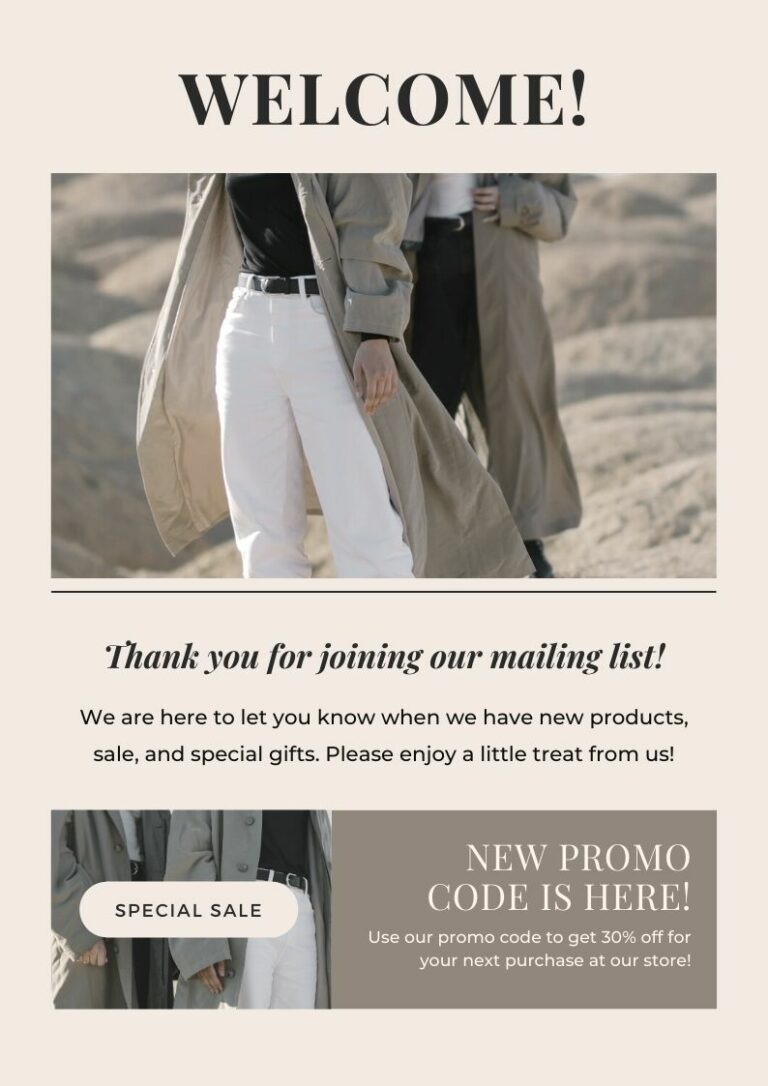 Abandoned cart recovery emails
We've all done it, and so will some people visiting your website. We shop online, add things to the cart, and then forget about it. It's not unusual for people to start browsing and get distracted by something else.
To save potential sales, set up a cart reminder email. It's a great way to get customers to return and complete their purchases. It could also be the difference between a 'maybe sale' and a 'sure sale.' 
The best practice is to send images of what products are in the cart. This way, customers can easily see what is in the cart and complete their purchase with one click.
A purchase follow-up email informs the customer of their order status. However, there is another type of email that you should use to generate more revenue based on their purchases. 
The first is an email asking for a review or rating. Reviews build trust in your brand, but getting people to give you feedback takes time and effort. Incentivizing your customers to leave a review will make them more likely to provide you with one. You can offer a coupon that they can use for their next purchase or loyalty points if you are running a loyalty program. 
Social proof is a powerful motivator for increasing conversions. Include customer reviews and testimonials in your emails to demonstrate the value and quality of your products. This can help build trust and credibility with your subscribers, increasing their likelihood of purchasing.
The second type of ecommerce marketing email suggests other products similar to the ones they bought. Structure your campaign automation to activate on specific triggers. You can use the tools to segment your buyers and target emails based on their interests and activities.
Avoid having these emails too close together, or you might overwhelm your customers.
Over time, you'll find that some customers keep coming back and buying. To build a long-standing relationship, reward the people who support your business. 
Send them information on new products, promotions, or coupons for special occasions such as their birthdays. If your business strategy includes a loyalty program, these emails are perfect for introducing repeat customers to the benefits of joining it.
A couple of things to remember:
Watch your triggers, and don't overwhelm your customer by sending too many emails too close together. Give them space to breathe.
Check content and links regularly. Nothing is more annoying than getting an email with an exciting product, clicking on the link, and going…nowhere. Make it a habit to check the content and the links in your emails. You should do it monthly, but if it's too much, aim to do the checks at least quarterly.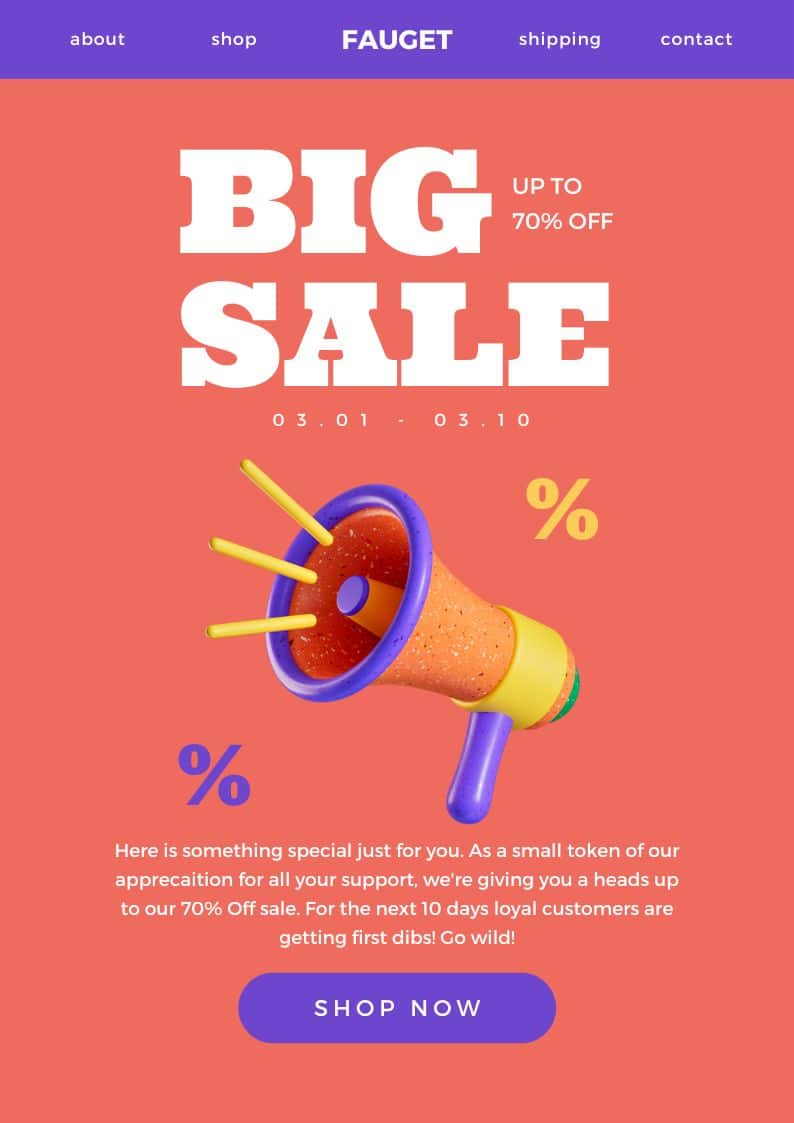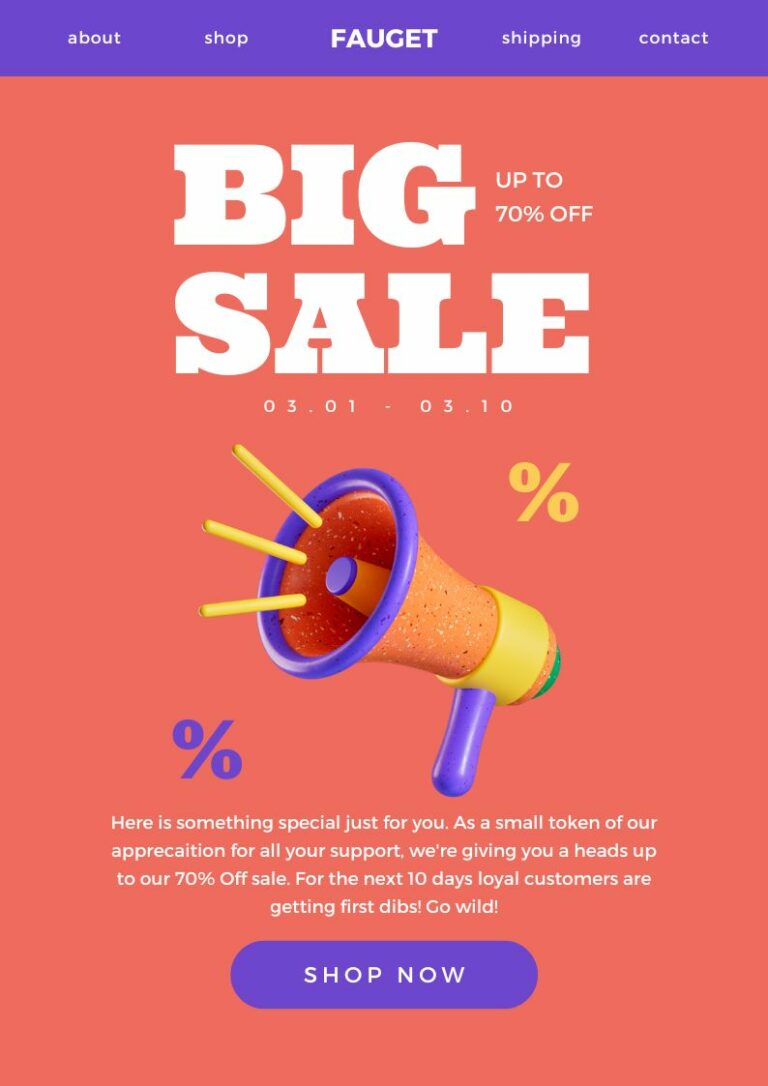 Optimizing your ecommerce marketing emails is an ongoing process. The primary goal of your emails is to communicate a specific message. Optimization will ensure that the right people open the email at the optimal times. 
The most important thing you can optimize is ensuring the emails are dynamic. Can your desktop and mobile users see the images, CTAs, and content? It's a crucial aspect of any email campaign. You can also monitor how your subscribers are engaging with your emails, giving you insights into what works and what doesn't
Another way to check whether your emails work is to do A/B testing. You could segment your list, test each segment, cut it down the middle, and do a 50% split test. 
Some of the things you can test include:
Changing the title

The 'from' name

Test the time of day that you send emails.

Type of content – for example, does your audience prefer image-driven or text-driven emails?
Traditionally visual content is more engaging than text alone. Use high-quality images and graphics in your emails to grab subscribers' attention and create a memorable impression.
However, be sure to optimize your images for fast loading times and ensure they are relevant to the message of your email.
Monitoring and measuring your email marketing results is essential for improving your campaigns. You can use analytics tools to track metrics. For example, you can view the open rates, click-through rates, and conversions. Use this data to refine your strategies and tactics for better results.
Most mailing tools have the option to view your campaign across various devices. Take special notice of how your desktop version and mobile version come across. This is because people navigate and read differently on large desktop screens than on mobile devices. 
Optimize your content to work on both for the best results.
Are images resizing?

Rule of thumb for desktop sizing is that you want your pics to be 600px wide

How are customers interacting with your CTAs?

Consider creating and testing templates to save you time. Once a template is optimized, you can use it repeatedly, knowing it will work.
Segmentation is a powerful tool for improving the effectiveness of your email marketing campaigns. By dividing your subscriber list into smaller groups based on behavior, preferences, and demographics, you can send targeted ecommerce emails more relevant to each recipient.
Most people stick to a routine and open emails at a similar time every day. Use your email tools to determine the best time to send emails to your subscribers. 
If you target an international audience, you can set up your emails to deliver at that time simultaneously across the globe. In other words, if you decided that 9 am is the best time for all your subscribers to get the email, it can be set up so that they will get it at 9 am in their respective time zones. 
The same goes for the best time of day to send emails which will get the most interaction. Many email providers have a built-in tracking system that detects when users engage with emails. Based on that data, they can calculate the best time to email your list for the most opens and actions.
Optimize your subject lines
Your subject line is the first thing your audience sees in their inboxes, so making it compelling and relevant is essential. Use clear language that accurately reflects the content of your email. Through A/B testing, you can experiment with different subject lines and determine what works best for your subscribers.