How to activate Google Signals for your GA4 property
To activate Google Signals for your GA4 property, follow these steps:
Log in to your Google Analytics account and go to your GA4 property.
Click on the "Admin" icon and head to the Admin section.
Under the Property column, click on "Data Settings" and then "Data Collection".
Turn on the switch for "Enable Google Signals data collection".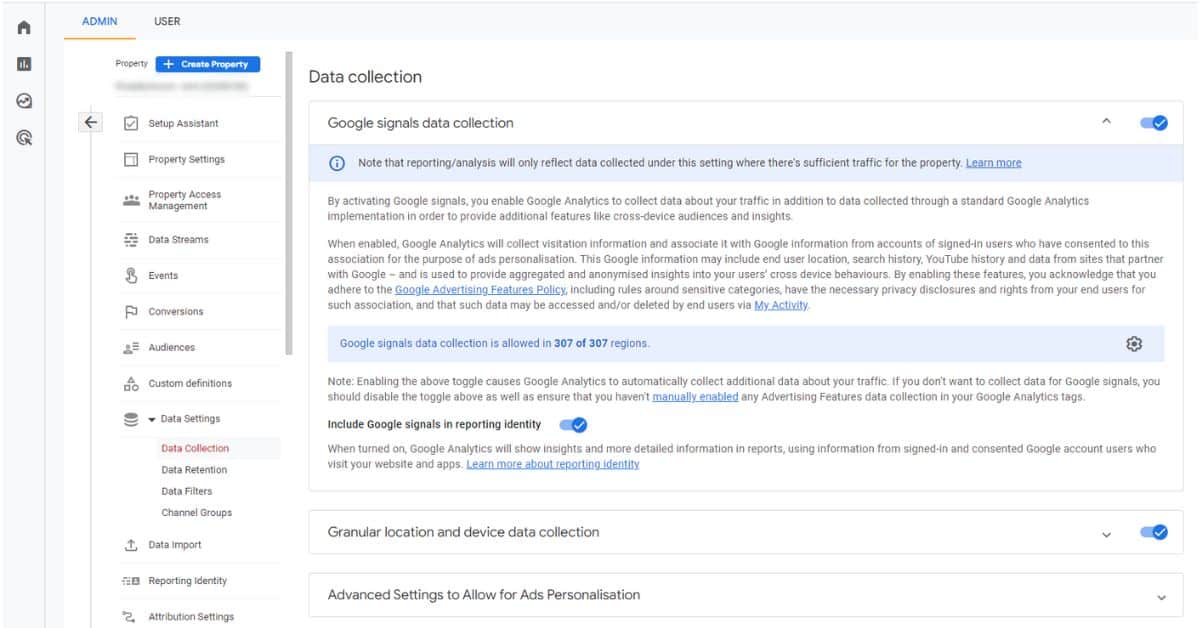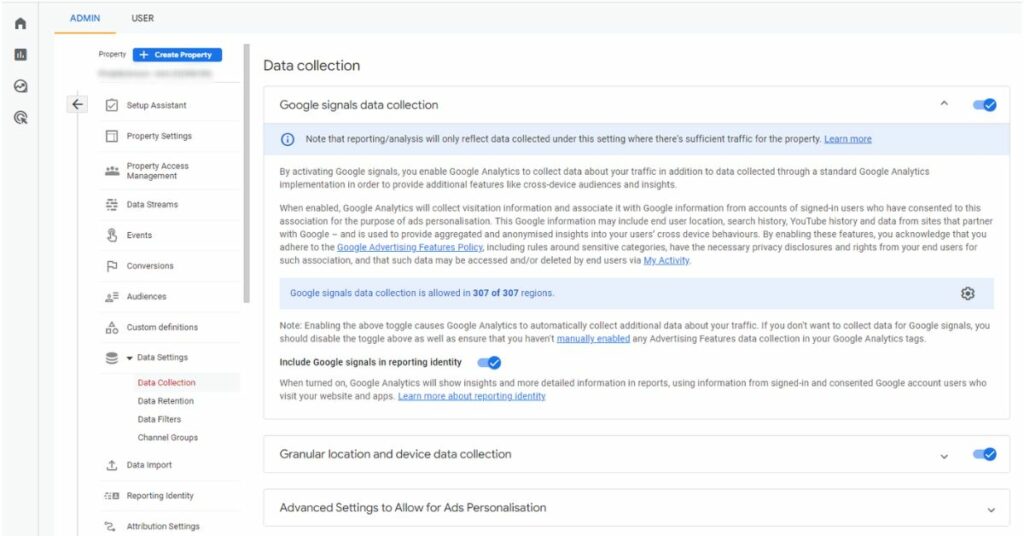 After 24 hours, the data will be available within your GA4 demographic reports.
If you have multiple properties, you will need to activate the signals for each one.
It's important to note that Google Signals is not automatically enabled in Google Analytics 4, so you will need to activate it within the property settings.
By enabling the Signals in your GA4 account, you will get the following benefits:
Accurate cross-device reporting
Ability to create cross-device remarketing audience
Demographic and interest data in your reports (age, gender, interest, etc.)
When activating GA4 signals, you enter an agreement with Google that states you have any necessary privacy disclosures in place so that users are aware of and have consented to the data being collected. It's also GDPR compliant because users have the option to turn on Ad Personalization for their accounts.