What is an ecommerce platform?
An ecommerce platform is software that facilitates buying and selling over the internet. It usually contains features such as a search function to find products, a cart that allows buyers to manage their orders, and a payment gateway. 
Companies can use ecommerce solutions hosted directly on the platform, such as Shopify. Or they can use their hosting provider and install the platform straight onto their website, such as WooCommerce.
WooCommerce powers 2.69% of the top 1million sites in the world, whereas Shopify comes in second with 2.05%.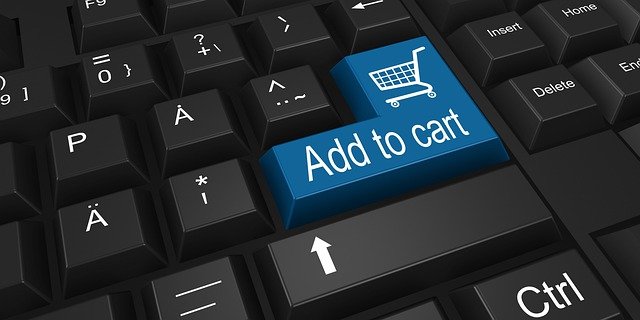 Important features of an ecommerce platform
Choosing an ecommerce platform relies a lot on the size of your business. Many times there are free options to start with, and the price increases as you scale your business. 
Even though the cost is an important factor, there are several other things to consider, such as:
Ease of Use

Payment options

Design and integrations

Scalability and growth

Support 

Sales features and security

SEO
Let's take a closer look at the two platforms.
Shopify is a branded all-in-one eCommerce solution. It's specifically designed for people with minimal technical experience. The platform makes it easy to build a store, accept payments, and manage inventory from one place. You don't have to worry about web hosting, security, caching, or backups.
WooCommerce is an open source eCommerce plugin. It's designed to work on the WordPress CMS (Content management system). It turns the CMS into an online store in just a few clicks. The main feature of this ecommerce platform is that it is fully customizable and infinitely scalable.
Shopify vs WooCommerce which is better?
Each platform has its strengths and weaknesses. We take you through a series of essential features you should consider before choosing the one best suited to your business.
The price of a platform is a key factor that determines which ecommerce provider you should pick. You'll need to decide how much money you want invest upfront. With WooCommerce you will invest more funds upfront with a lower monthly cost, comparatively Shopify there's a higher monthly cost, but low initial financial outlay.
The cost varies depending on which tier you choose for your website.
The basic package is $19/month
Shopify package is $49/month
The advanced package is $299/month
A high-volume package is also available for large enterprises, which starts at $2,000 per month.
A mini package is available at $5/month, which only allows you to sell via social and messaging apps.
Enhancements and additional features are available at an extra cost to third-party suppliers.
WooCommerce is open source so the core software is free to download and install.
You can buy plugins to enhance and add extra features to your store through the WooCommerce store.
Plugin prices vary per third-party supplier.
It can become expensive since many plugins charge monthly or annually for the software.
Hosting or domain name isn't included.
You'll need to buy a domain name and pay for monthly hosting to a separate provider.
Ease of use and build time
Setting up an ecommerce store will take some time. However, it's not only about the initial setup and aesthetics; you should also take into account the complexity of the platform. For example, can you easily change things when you need to?
Shopify is pretty much a ready-to-go system.

You go through a wizard tutorial on signup that gets you started.

There is no need for any coding knowledge to customize the standard store. 

Not all enhancements are included. You may find that you need to purchase some extra add-ons to get your store looking exactly how you want.
Easy to implement and run.
The initial learning curve with WooCommerce is a lot steeper than with Shopify. 

On install, a setup wizard helps with the initial store setup.

Some customizations may require knowledge of coding.

Several site builders are available on the market, so users can customize their stores' look and feel relatively quickly.
Both platforms offer over 100 payment gateways. The main ones being:
Stripe

ApplePay

Square

Credit and debit cards
2% per transaction if you use a third-party gateway.

No transaction fees on the advanced plan.

No transaction fees if you use Shopify Payments, the platform's in-house payment option.
No transaction fees from the WooCommerce side; you'll only get charged costs from your payment provider.

Some payment gateways require a plugin integration, and most are free.
Even though the core system for both ecommerce platforms is quite sturdy, you will probably need to add some integrations to your store for better functionality.
1,200 plugins available (free and paid)

Integration is automatic since they're all designed to work specifically for the platform. 

Easy to install and implement.

Powerful API and an App Store where you can purchase third party apps to enhance your store.
Over 50,000 plugins available.

Installations and integrations may require extra steps as instructed by the plugin developer.

All plugins work seamlessly within the platform.
You'll inevitably want to scale your business over time. Choosing the right ecommerce system upfront will ensure that you don't outgrow the software forcing you to move your store to a new platform.
Expansion is available, but an extra cost for higher packages as you grow. 

Easy process to scale up as the platform has everything available in-house.

It grows with your business but can become expensive.
Unlimited expansion and scalability, but you are bound to the size of your hosting package.

You're responsible for maintaining updates, backups, and security as you grow.
Getting quick and efficient customer support is imperative to sort out problems that crop up on your ecommerce platform. You may want to consider your technical abilities when deciding on the type of support you need.
24/7 customer support via live chat, phone, email, and Twitter

Help center

YouTube channel with tutorials

Free daily webinar

Developers help database

Courses
Troubleshooting guides

Reference database with documents and tutorials

WooCommerce forums

Developer resources, most of which are open-source

24/7 chat support for premium customers
Out-of-the-box stunning designs, but there's a limited number available. 

Free and paid themes are available.

Customization is manageable within the platform.

Risk of having your store look similar to other Shopify stores.

Drag and drop interface.

With limited creative control, you can only make changes within the confines of what Shopify allows.
Hundreds of theme designs and layouts are available, both free and paid.
Not all designs are ready to go out of the box, and some tweaking may be required.

Customizations available differ between themes.

Complete creative control over the entire platform.
Online stores need to run efficiently during payment processing. Implementing a robust POS will ensure a reliable buying funnel that increases the likelihood of returning customers. It could mean make or break for your store's success. Glitches during the checkout process will leave customers frustrated and unlikely to return.
Free point-of-sale lite available. The pro version is $89/month.

Free fraud analysis.

Automatic abandoned cart recovery.

Free multichannel selling.

Built-in discount code creation.
WooCommerce POS plugin available for $199/year.

Free integration with several payment gateways such as PayPal and Stripe.

Multichannel selling at $79 once off.

Built-in coupon code creator.
You can't be too careful with your store's security. Customers want to know that they're safe from having their data harvested. On the other hand, you don't want to be at risk of having hackers decimate your store. Restoring a hacked website is time-consuming and expensive.
Built-in SSL certificate

.

Shopify takes responsibility for protecting your site against hackers. 

They do all the necessary backups in case anything goes wrong.
SSL certificate not included

. You'll need to purchase one separately.

You're responsible for your site's security.

Third-party plugins are available to help protect your site.
SEO is crucial to getting your store noticed and, in turn, generating ongoing sales. Informative product pages make your brand stand out to search engines. 
SEO available directly within Shopify.

Able to edit the title and meta descriptions of products.

Can add keywords to the entire content of the page.

Can edit ALT tags.
A variety of SEO plugins are available.

It has a free SEO plugin available that includes features such as social media optimization and an on-page optimization tool.

Free plugins available with extra elements for product SEO.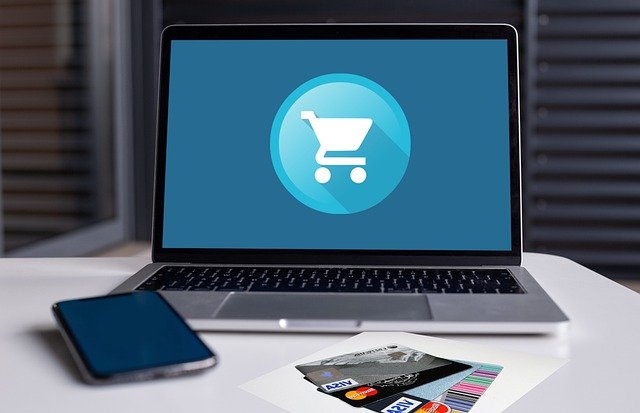 As you can see, there is a distinct difference between Shopify and WooCommerce.
Shopify is an instant shop-in-a-box concept that requires no coding or complicated setups. It includes hosting, security, and backups in one neat package. You don't need any technical expertise to get going, but it can get pricey for extra enhancements and features. So if you're looking for a platform that does most of the heavy lifting for you, then this is the one to choose. 
WooCommerce has a more complex setup process, but it does allow for unlimited customizations if you have some technical know-how. Even though it's free, you need to sort out your hosting and security. You're also responsible for your store's backups. If you want an ecommerce platform that you can customize in every way, and has unlimited scalability, then this may be the ecommerce platform to use. 
We're sure that with the above comparison you can make now decide – Shopify vs WooCommerce which is better?
For more tips and ecommerce information, subscribe to our newsletter and visit our YouTube channel.