Below we explain what ecommerce means and take you through the basics of an online store. We'll also show you how to purchase products on the web and give you tips for a safer buying experience.
Ecommerce stands for electronic or internet commerce. It's the buying and selling of products and services via the web. 
It includes the transfer of resources to facilitate these transactions. These include money, cryptocurrencies, or credit facilities. 
Even though it's more commonly known for the sales of physical goods, it encompasses any commercial transaction performed online. Don't confuse this with e-business, which refers to all online business operations. Instead, ecommerce is very specific and involves transacting goods and services.
This business structure is used by almost every online store that you see. Ecommerce businesses sell various items from food to beauty products to clothing and thousands of others. 
The only difference between a physical and an ecommerce store is that online, you don't deal with people, and you can get the products delivered to your door.
Benefits of shopping online
There are several advantages to doing your shopping online. Some of these include:
You can shop any time of the day.

You can easily research and browse until you find what you want.

You can get items delivered directly to your home.

You can shop from your computer or from anywhere using your mobile device.
What you need to shop online
Before you go shopping online, there are a few things you'll need.
A delivery address:

This is a physical address where your order will be delivered.

A way to make payment:

A debit or credit card is usually sufficient.

Email address:

Get details about your order, such as a tracking number or status report.

Telephone number:

Your phone number is for shipping purposes in case of a problem with delivery
10 Easy steps to making a purchase online
Let's go through the ten simple steps to purchasing from an ecommerce website.
Go to your browser of choice.
Type in the name or description of the product you want to buy into the search bar, and press enter on your keyboard. It will open a page with some images on top and several listings underneath.
If you know the store's name where you want to shop, you can also type that directly into the URL for easier access.
Browse the available offers and stores on the page, and pick one that piques your interest. Of course, the layout and presentation can be quite different from store to store, but we'll cover the standard elements you'll see and where they'll usually be
Browse through the site and choose a product that you like. A new page opens up when you click on it. Here, you'll usually find an image of the product and smaller images to show the different angles or variants of the item.
There are also likely to be product descriptions or specifications to read, guarantees offered, and essential details about shipping and delivery.
Finally, of course, you'll see the price, and an "Add To Cart" button is usually close to it. This button may say "Add to Bag" or "Buy Now."
Click "Add to Bag" or "Add to Cart." At this stage, a few things could happen. For example, you could get redirected to a checkout page or a pop may appear to say that you've added an item to the cart. Sometimes you'll see a bar appear at the top of the page to say you have an item in your cart.
Click on "View My Bag" or "View Cart." A new page will open with your "Bag" or "Cart," showing you the products you've added.
Once you're happy with your selection, click the "Checkout" button.
Enter your delivery address and contact details on the checkout page.
Next, you'll need to pay for your order. There may be more than one payment option, so choose the one that suits you.
Once you've made the payment, you'll likely receive an email confirming your order and payment. Then a little while later, you should get another email with your tracking number or details of delivery.
Relax, sit back and wait for your order.
Well done, you've made your first purchase online!
How to shop online safely
When shopping online, you should check a few things to ensure you don't fall prey to scammers. 
Check that the store you're buying from is reputable and trustworthy. If you're unsure about the store, Google the website's name and see if you can find some general reviews. 
You can also read previous buyers' product reviews to indicate whether the quality and description are as stated on the website. However, remember that you can't believe everything you read online. 
The site should have an SSL certificate to show that it is secure. When a website is safe, a small lock will appear next to its domain name in your URL browser. If there is no URL lock or it's showing red, then the site could be unsecure, and you should proceed cautiously.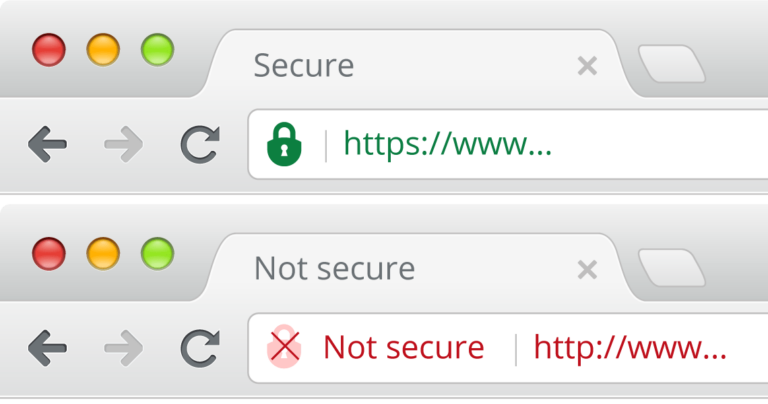 Before entering your credit card or account details, look for a trust seal on the site. This stamp shows that the site was tested by a professional agency and is considered legitimate and reliable.
Below, you'll see an image of some of the top trust seal providers.
You're ready to shop online
Shopping online is a marvel of modern technology. It allows you to shop anytime, from almost anywhere, and lets you have products delivered right to your door. 
However, even though it's convenient to purchase goods online, you need to be wary of unscrupulous or fake sites. Check reviews and make sure that the store has at the very least an SSL certificate, and trust seal.