Choosing the best Shopify theme for ecommerce sales is a big part of this.
A Shopify theme is a template that controls the way your website looks to the customers who visit your store. Each one offers a unique set of styles and layouts. The user experience (UX) also changes between designs and is critical to how easily your customers can navigate the site. 
Choosing the ideal design plays a massive role in how your store engages and converts visitors. In ecommerce, your site needs to reflect your niche and industry. For example, if you're selling baby goods, you'll want your theme to be mild and comforting. On the other hand, you'll want an energetic feel with bright colors if you're in a niche such as sporting equipment.
Why your ecommerce theme matters
The aesthetics of your online store helps to communicate and build your brand personality. For example, your colors and images allow users to determine what your business is all about. It's here that they'll decide what they feel you represent, so choose your aesthetics geared towards your audience. 
It also determines the way visitors navigate and use the site. Several Shopify themes are already designed with UX in mind, and if you're a beginner, you'll be able to pick a template and activate it without any coding. 
Don't worry if you can't make up your mind initially. Shopify is almost unbreakable. So if you choose a theme and don't like it, you can change it without messing up your store or losing the content.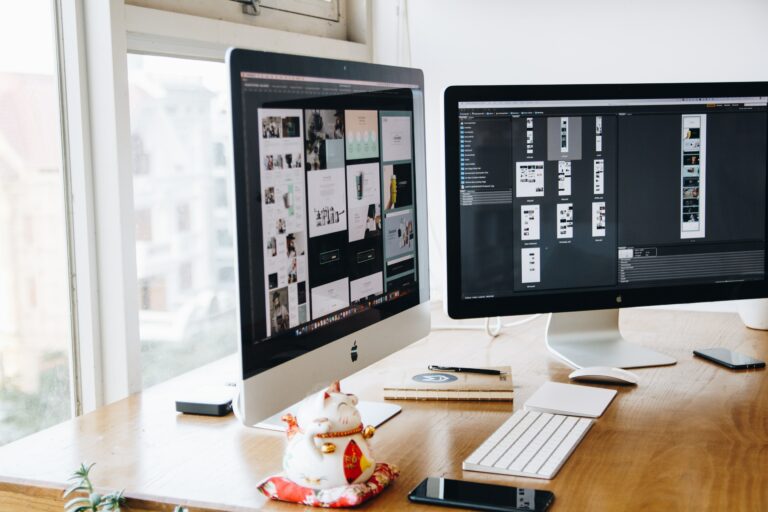 Tips for picking the best Shopify theme for your store
Browsing through the numerous themes available on the Shopify store is the best way to see what's available. However, it could be overwhelming with so many different designs to pick from. Below are a few tips to guide you when deciding on an ecommerce theme.
Decide on how much you want to spend on your theme. Although Shopify has several free designs, some are limited in functionality. Paid versions are more customizable and can help you turn your store into anything you want.    
Use themes from the Shopify theme store
eCommerce themes are available from several platforms, but they're not all created equal. We recommend that you use the ones listed on the Shopify store if you want to ensure a quality design that works seamlessly. Shopify screens all themes submitted, and you can be sure that any ones available on their portal are vetted and approved to work perfectly.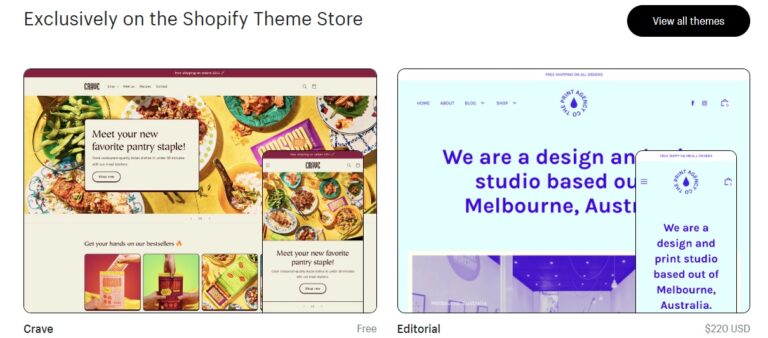 Before you start searching for an ecommerce theme, take the time to sit down and decide what features and functions you want your store to have. Consider aspects such as videos, 360-degree images, blogs, landing pages, etc. 
Having a list on hand will make finding a suitable theme much more straightforward. Even though you can get a developer to add any missing features, it will save you money if you have a template that already has most, if not all, of your requirements.
eCommerce themes are usually designed with a specific niche in mind. Stick to designs created for your market, as it will be much easier to customize them to your needs. For example, a theme developed for a sweet shop will be challenging to recreate for a car parts online store.
Remember that your ecommerce theme affects your store's aesthetics, performance, and user experience (UX). Using strategies such as Google Ads and SEO will bring potential customers to your site. 
But, first, you must ensure that the theme you choose piques your visitors' interest long enough to convert it into a sale. You can achieve this with an attractive storefront, easy-to-use interface, and brand-matching color palettes.
Choose fast, mobile-friendly Shopify themes
Speed on an ecommerce site is crucial. If your online store takes too long to load, visitors won't stick around waiting for it. Therefore, the Shopify theme you choose needs to be lightweight. Designs that improve website speeds focus on performance and avoid fancy features such as scrollers or animations.
Once you've convinced your customers that they want the product, a streamlined and efficient checkout process will help them seal the deal. In reality, the average ecommerce store loses about 75% of sales due to cart abandonment. 
The biggest reason for this is unexpected shipping costs, but another principal reason is complicated checkout procedures. Test and streamline your checkout pages to ensure that process is quick and easy to follow. 
An attractive and efficient website affects the sales conversions on your site. A well-designed theme ensures that customers don't struggle with navigation and that the site works seamlessly. Consider the features and aesthetics of the Shopify theme you choose to be sure you have everything you need to build and grow a successful ecommerce store.