We will break down all the nitty-gritty details about Google and Facebook ads in this guide. Sounds good? Hell yeah!
For starters, let's compare Google Ads and Facebook ads to a much more familiar concept, which is love. Yes, Love! Since love has many interpretations and forms, so are ads on the internet. But we're only going to focus on the two tech giants, which are Google and Facebook.
The Tale of Two Rivals: FACEBOOK AND GOOGLE
In this modern age of love and dating, think of it this way, Facebook and Google are the hotshot's bachelors of the dating world. Everyone wants to get their hands on them for a good reason.
 Google is seen as Robert Downey Jr. or Leonardo Di Caprio of our generation. Google has been robbing hearts since then, while for Facebook, it's like the young Timothee Chalamet or Tom Holland, whom everybody has a  die-hard campus crush on.
To make it clear, Google is currently the leader in the field of online advertising since it's popular and widely used worldwide. There's a reason why people are "Googling stuffs", since as a popular search engine, people have learned to be dependent on Google for knowledge and finding the latest products or business. 
In short, If a potential customer typed in your e-commerce store, and you have a digital presence on Google. Potential customers will probably say if they can Google you, then you're probably legit!
For Facebook, this social networking site has boomed in 2010 since its Farmville days and has now come in par with Google for online advertising. Imagine the massive growth Facebook had made over the years?
So what's the deal with these two about paid advertising online?
If you're still following the example about love that I have given you to show my point, paid advertising is when you want people to go head over heels on your products or brand. Google and Facebook have what it takes for your e-commerce or brand to be heard or found. But for a price, of course, it's like paying for a love potion.
Let's move on to the technicalities,
before we get lost in the rabbit hole of love and such:
How powerful is Google in terms of paid advertising?
Google, as I stated earlier, is currently the dominant search engine that people used. According to Live Stats, there are 5 billion online searches on Google every day and houses 2 million websites on its display network, so it pretty much sums up how powerful Google can be.
And for marketers who are using PPC or Pay Per Click in their marketing strategies, Google is like the landmine of customers and competitors. If you don't play in the field, you lose potential customers and leverage over the other e-commerce stores on the internet.
What are Google Ads?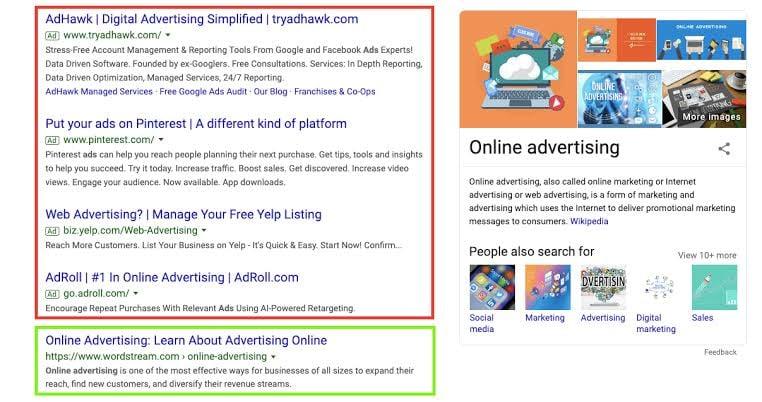 Here's when  Google Ads or Google Adwords comes in, PPC marketers have used it as their go-to place for advertising online using targeting keywords. Google Ads focuses on text-based advertisements and targeting keywords. So if a customer types in Google, for example, baby dresses to buy or Baby products online store, then those keywords are what PPC marketers are aiming to target or get close to. 
Since the potential buyer is looking for specific baby products and if your ecommerce store is selling everything on baby products, then the customer is probably looking for the newest online store to shop on. 
Your ecommerce store should be visible to that potential customer; if not, then you're certainly missing out on this opportunity! That can be a serious bummer.
You want your Google Adwords to match with what the customer is typing in. Not only for them to find your online store but also for the increase of CTR or Click-through rate. 
That is a win-win situation for your ecommerce store! The Google ads that are text-based are great for ecommerce that is selling a niche product which is unique, which means you don't have a lot of competitors on the keywords.
But take note, one of the common misconceptions on Google Ads, is that your ads can easily be seen at the top of the search engine. The answer is no. Google search engine has grown sophisticated in terms of placing high -quality ads for its web users.
So if you want to reach the top, you have to place bids and release quality ads at the same time to receive a high-quality score.  And placing numerous bids on Google Ads keywords doesn't also guarantee you a top spot either. It's all about consistency in quality and content. 
Your team needs the right tool and knowledge to work around Google ads for your ecommerce store, such as the Google keyword tool or Google Planner.
Is there more to know about Google Ads?
Google Advertising has two primary networks. The first is the Search Network, and the second is the Display Network. Primarily Google ads are text-based, and search networks are where all of the text-based ads are placed on the search engine. 
Google Search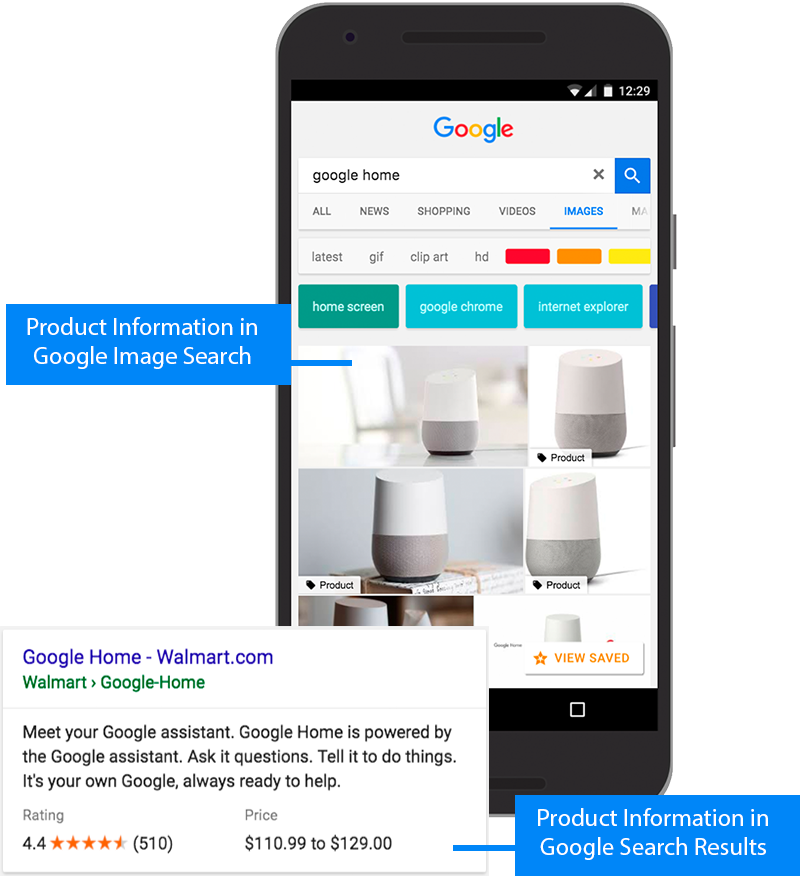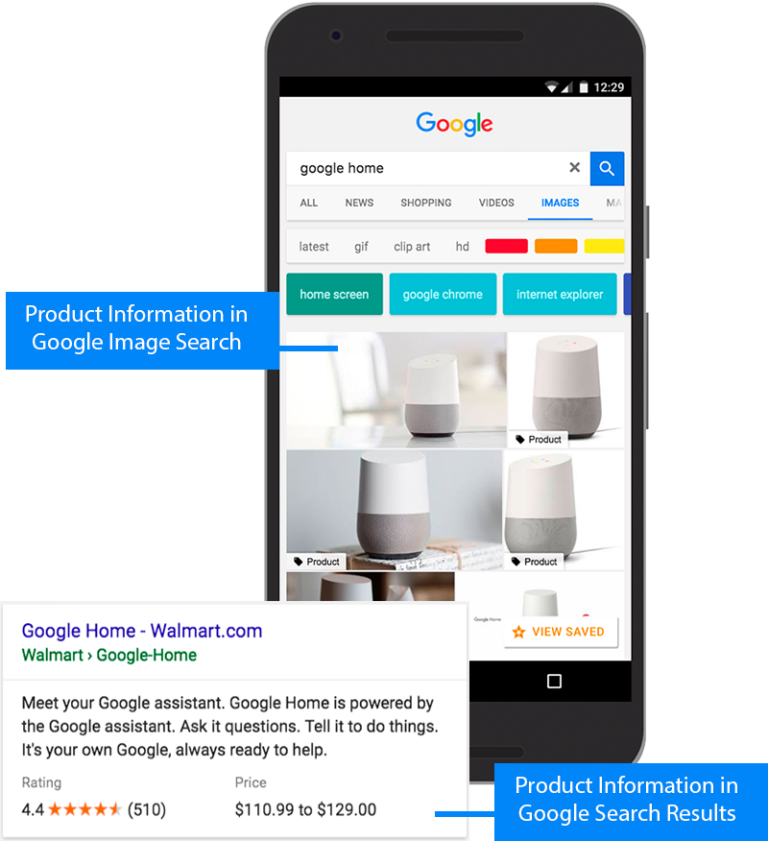 While for the Display Network, this is for the visual ads like banners. But did you know that there's this thing called Banner Blindness?
 Blame it on the spammy banners back in 2010 when banners consist of weird graphic designs, spams, and viruses. Talk about the wrong side of the internet back then. But still, marketers are continually improving UX or User design experience for web users.
Google's advertising offerings are divided into two primary networks – the Search network, and the Display network. The Search network encompasses the entirety of Google as a search engine, and advertisers can bid on millions of keywords and phrases to target prospective customers.
Google Display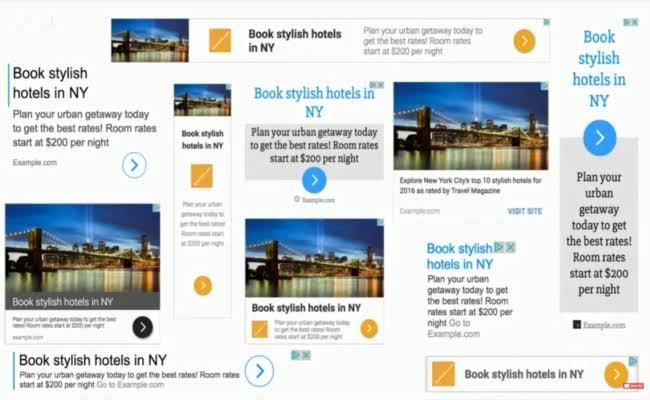 Google Shopping is excellent for targeting shoppers that are searching for products. And ecommerce owners would want to utilize Google shopping for increasing their brand visibility and showing up on the product searches a customer is specifically looking for. When someone searches for books, your book products will show up along with its prices and reviews to the customer. The Google Shopping ads can be cost-effective for e-commerce owners since you only have to use your product to a particular segment of the audience for that specific keyword.
Google Shopping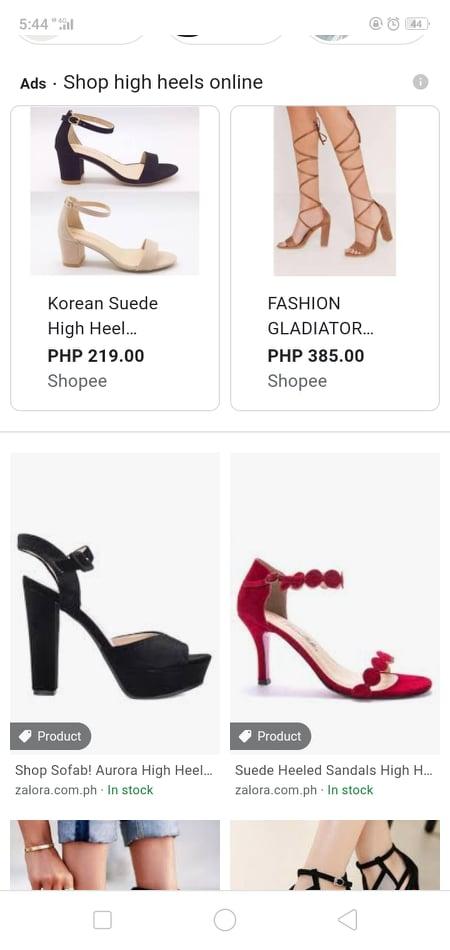 The Pros and Cons of using Google Ads for Ecommerce:
Pros of Google Ads
⦁Broad reach to customers– Google is a search engine with the billion users who are regularly using the platform. It's no doubt why Google has an extensive range of potential customers and audience. 
Using Google ads for your ad campaign can increase your e-commerce site brand visibility and CTR or Click-through rate.
⦁Direct- Since Google is using targeted keywords and approach when it comes to ads or keywords. This means it cuts to the bullshit and goes straight to the customer's needs or wants. 
If you have managed to utilize Google ads efficiently, then your products online can be easily seen and known by many customers.
⦁Standout among the competition– Google is a tech giant, and many business owners from all types of industry are using Google ads for their campaigns to grow and improve their business sales or profits. Google is the king of online marketing, especially with its search display network and other optimized ads offerings. 
Over the years Google has managed to remain on top of its game with its innovation on paid advertising and helping businesses grow digitally.
 Every ads of businesses from all around the world are at the mercy of the high technological bots or system of Google. For the race towards the top spot on the search engine.
⦁ Flexible– Google Ads are flexible to work with since an ads campaign manager can allocate different budgets every day. Or which can benefit the e-commerce store or the business efficiently.
⦁ Effective– Google Ads are highly effective, which is why many businesses from all industries are using Google Ads for their increase in ROI or Return on Investment and CTR.
Cons of Google Ads
⦁Costly– Google Ads can be expensive since the average cost per click on Google Ads can be between $1 or $2 on the search network. Therefore making most out of the money ecommerce owners like you should be wise on allocating budget for the Google ads campaign online
⦁Complex– Google can be complex to deal with, especially if you're a newbie. But it doesn't mean that you couldn't learn everything using  Google Ads for your e-commerce site. 
If you can Google it, then you can do it, or better yet, get a crash course on Google Ads for better preview before diving right in. The last thing business owners want to do is lose money and profits. And you don't want that, do you?
⦁Less engaging– Google Ads can be less appealing for people who are quickly bored with text-based ads and those who have banner blindness. Therefore there's a reason why engaging meta tags or headlines are essential to catch as many eyeballs as you can for your ecommerce site. 
Optimizing SEO keywords or being smart yet aggressive on Google Ads can make a difference. You can also mix organic and paid ads in boosting your efforts of brand awareness through Google.
How powerful is Facebook in terms of paid advertising?
If Google is the king of paid advertising, then Facebook is the ruler of paid social. This means these giant social networking sites pioneered paid social ads that allow e-commerce or business people to advertise on the social media network.
There are 1.55 billion active monthly users of Facebook, and marketers have now seen this as a golden opportunity for marketing online. If you have an ecommerce business, you are then doing paid social sounds like a good plan.
People use Facebook as a tool to engage, communicate, and interact with people online. Well, not to mention, enjoy funny memes and see a bunch of cute dog videos.  
Using Facebook in terms of marketing your e-commerce through ads is one of the best marketing strategies.
What are Facebook Ads?
But before anything else, what is Facebook ads, and how do you do one?
The best thing about Facebook ads is that you can advertise on different places on social networking sites such as the mobile newsfeed, right-sidebar, video ads, messenger bot, FB pages, carousel ads on one product, and more!
For e-commerce, this is your chance to showcase your content marketing skills on Facebook to drive traffic to your Facebook business page or ads on the site. 
Take note that Facebook ads look like a regular Facebook post; therefore, people can easily consume the ads by just scrolling through it.
Facebook Ads can help you target a diverse audience or demographics. You can filter the targeting with a job title, Facebook pages that they like, or their hobbies. Also, if you want extremely specific, you can use the look-alike audiences of Facebook, which allows you to custom targeting and retarget people at the same time.
The Pros and Cons of using Google Ads for Ecommerce:
Pros of Facebook Ads
⦁Brand Awareness– Facebook ads are great for raising brand awareness since literally, the ads can be found everywhere on the Facebook site. Even if a customer is not looking for any product or business sites to dig on.  
The potential customer is just doing his or her own thing on her Facebook page and just so happens to see your ecommerce ads hanging around somewhere.
⦁Advertise on other social media sites – Aside from using Facebook Ads to increase brand awareness, and you can also share your Instagram photos to your Facebook business page by linking it together. Allowing your Instagram followers or Facebook followers to check out your brand on both platforms. You can add Instagram's ads to Facebook ads, and how cool is that?
⦁Facebook is great for lead generation ads– What more to say? Facebook is an excellent place for lead generation since you can optimize your ads. You can use links, direct and indirect leads, and blog posts on the social networking site.
⦁Cost-effective– The average cost of Facebook ads is $0.22, while the average Facebook CPM starts from $5.12. It's a tricky spot since there are many factors or variables to consider depending on your marketing strategy or ad campaign. Ecommerce owners like you want to try out Facebook ads for its cheap yet effective ads.
⦁Highly engaging– Since people are highly attracted to attention-grabbing ads or posters online or highly educational blog posts. Potential customers can immediately learn more about your products or e-commerce store through posting engaging content online. Unlike Google Ads that can be text-based and kind of a snore-fest to other people. You can use your ability to shine the spotlight on your business with engaging content ads.
Cons of Facebook Ads
⦁Less targeted approach– Brand awareness is not a bad thing, but the Facebook ads use a less focused approach on ads, unlike Google ads, which are specific and direct to its customers. Since people are using Facebook for communication, the ads can be sort of a distraction or less prioritized by the people's attention. But it doesn't mean Facebook ads are not worth trying out!
⦁Time-consuming- Facebook ads can be time -consuming since the 
content ads can take time before being published. All good things take time as they say, but then in the business world, remember that time is Gold, therefore, getting the right results that you want for your e-commerce business is essential.
Now what?
Which one is better: Facebook ads or Google ads for e-commerce?
The answer is that both are great! But Google Ads and Facebook Ads have different functionalities and platforms to reach customers and customization of ads online. If you're wondering if you can use both platforms for ads, then the answer is a big fat, YES!
You can do so in fact, instead of thinking of Google Ads and Facebook ads as rivals, why not use them both for complimenting your ads strategies and see which one works better for your e-commerce store? There's no harm in trying new things out since the only damage that it can do for your ecommerce business  is not trying anything to generate growth and brand awareness.
After all, being a business owner like you are, needs a lot of planning and thinking to do so doing what's best for your e-commerce store or business should be your top priority.
Since both Google Ads and Facebook Ads can crank your business up:
⦁ Raise brand awareness
⦁ Increase ROI or profits
⦁ Generate leads
⦁ Increase Digital presence
⦁ Increase customer-centric ads
⦁ Accessible
Then why the hell not won't, you use both? After all, it's your business to run, and you run it on your own rules! But make sure to know what you're doing on ads before running multiple ads on Facebook or Google, you don't want to look like an idiot in the process.