WooCommerce is one of the most popular ecommerce platforms that a lot of store owners use. It offers flexibility in store design and format, it's cost-effective, and very easy to manage even for beginners.
However, many beginners find it a bit intimidating to set up WooCommerce by themselves and struggle to find how to get started with this Ecom software. Read below to learn the easiest WooCommerce setup.
Steps to Install WooCommerce Plugin in WordPress
Step 1: Log in to your WordPress dashboard, navigate to Plugins, and click on Add New.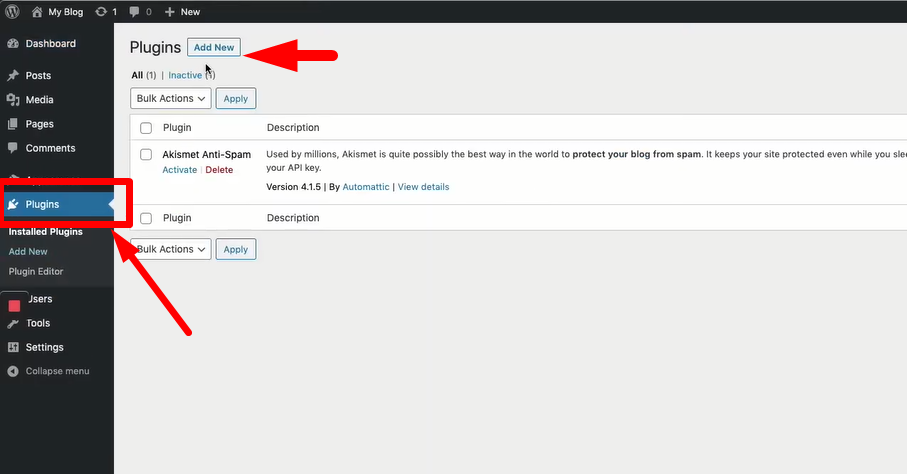 Step 2: In the plugin searcher, search for "WooCommerce." Then click Install.


Step 4: Activate WooCommerce.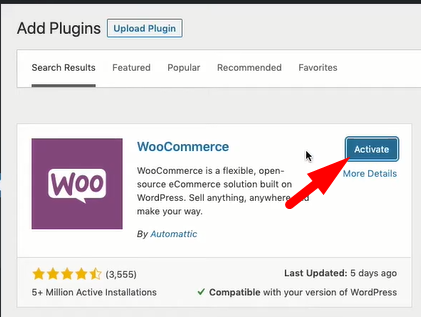 You can activate WooCommerce directly in the Plugins page or you can go to the Installed Plugins section and activate the plugin from there.
Once activated, the next step is to go through the setup process.
After clicking on the Activate button, you will be directed to another page to start the WooCommerce setup process. Follow the steps below:
Step 1: Click on the "Yes please" button to start.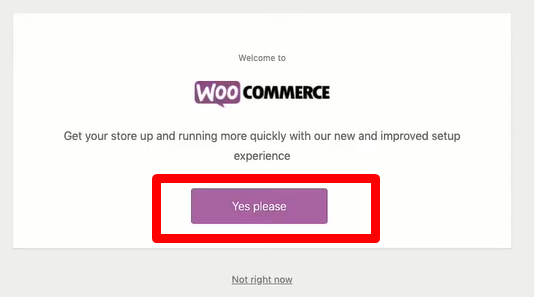 Step 2: Enter all the required information.
Address – Where your store is located

Your store's industry – For example: fashion, health and beauty, electronics and computer, etc

Product Types

About your business

    1. Number of products you plan to display

    2. Any place your currently selling elsewhere
Step 3: Choose from the available WooCommerce themes.
Once activated, the WooCommerce plugin has a default theme that you can automatically use or you can choose a different layout that works best for your brand.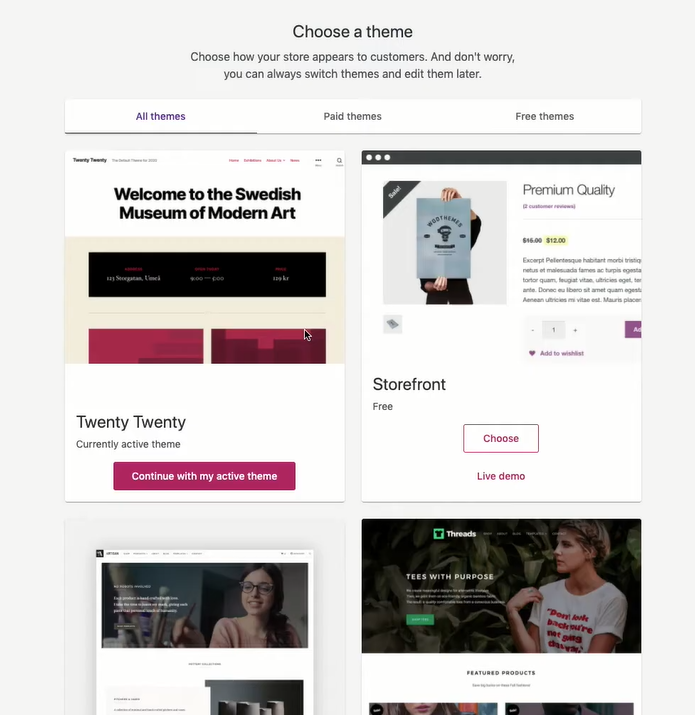 Once you've completed the setup, you can now start adding in your product by going to the Products section in your dashboard.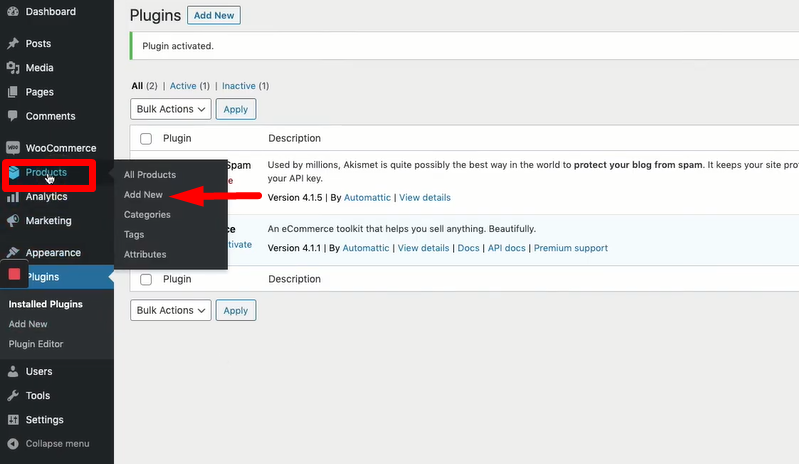 The WooCommerce plugin in WordPress is indeed the best free Ecommerce software if you're running a WordPress website. This software offers different features, themes, and templates that allow users to build an Ecom store from scratch or add the shopping cart functionality to an existing website.
But while it's free to use as an extension in WordPress, you still need to purchase a domain name and sign up for a web hosting service to build your website, and these two cost money.