How to know if your Google ads are not running
It's really frustrating when your shopping ads don't show. You've set up your accounts and your product feed in Google Merchant Center. You made sure you followed all the GMC policies to the tee, so your products get approved. You've created your campaigns in Google Ads, and then you wait. But nothing happens.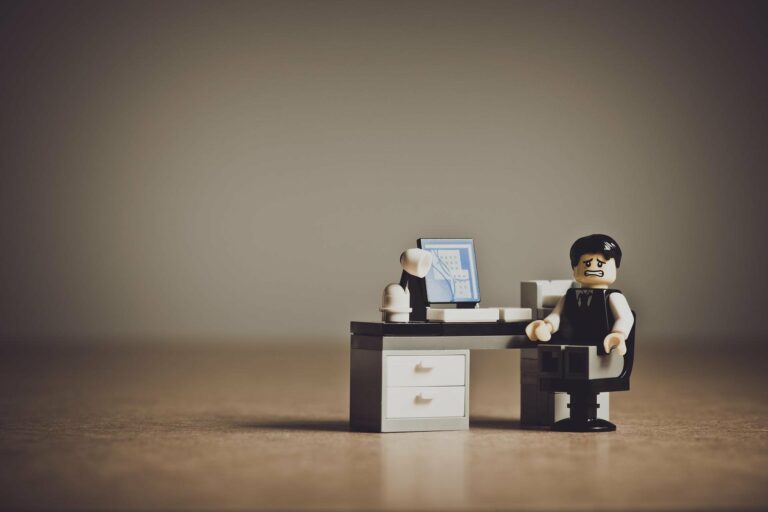 It's like planning out the big ribbon-cutting ceremony where no one actually showed up. But how do you actually know if your ads are getting zero impressions? Well, it looks like this in your Google Ads account.
You will see in the Impressions column that the campaigns in this account are getting 0 impressions. To see this report, do the simple steps below:
Log in to your Google Ads account.
On the left side panel, click on Campaigns.
If you don't have the Impressions (Impr) column, click the Columns button, then select "Modify columns" from the drop-down.
Click Competitive metrics, then add the Impression columns to add this in the report table.
Then, click on Save, and the Impression data should now show up in your statistics table.
10 Reasons why your Google Ads are not showing
Again, there could be so many reasons why your ads are not getting any clicks or impressions. But there are ten common reasons, or I should say mistakes that you might be making that's why you're now asking, "Why are my google shopping ads not showing?"
Billing is not properly set up in Google Ads
One of the main reasons your Google shopping ads are not working is your billing settings. Maybe it's your first time running your ads, and Google declined your card because the information you've provided is incorrect.
If your billing information is not set up correctly, you will see this error in your Google Ads account.
So check your billing settings and make sure all the information is correct and your card is linked to your account. If you're setting up your billing information for the first time, here's how you will set up your billing information:
Sign in to your Google Ads account.
Click on the Tools icon Google Ads, hover above "Billing," and click Settings.
Choose the country of your business address. Then, click Continue.
Enter your full business address, and click Continue.
Choose your billing selections and key in your billing information.
Next, review and accept the Google Ads Terms and Conditions.
Click Submit and Activate.
Merchant center is not connected to Google Ads
You made sure all your products and feeds have been approved in Google Merchant Center. However, you missed linking your Google Merchant Center account to your Google Ads account. This could be the reason why your Google Shopping ads are not working. You need to link these two accounts so the information from your product data feed could go to your Shopping campaigns and successfully run your ads.
I have a full video where I walk you through the steps to link Google Merchant Center to Google Ads. Watch it here.
Your feed is not approved
Setting up your product feed is a whole process that you need to go through to run Google Shopping campaigns. Many Ecommerce store owners would agree that this is a tedious process when setting up your campaigns, but it's a step you can never skip if you want to run profitable ads.
I have a full post where I teach you how to create and upload your feed to Google Merchant Center in the fastest and easiest way. Read the post to learn more.
In the beginning, I always recommend setting your Google Shopping bids higher than usual—often $2-3 depending on the product.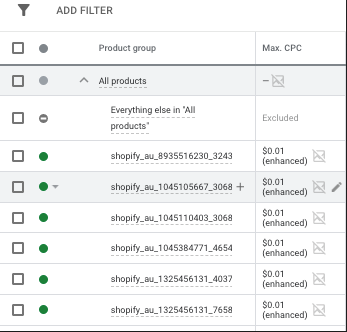 When running new campaigns, you need to remember that Google has no idea yet what your products are and who to show them to. So, increasing your bids at the start would give your ads a higher ad rank to get more impressions and allow Google to figure out quickly who to show your product to.
Setting up higher bids might get some eyebrow raise, especially from those conscious of their Google Ads budget. But just think of it this way, you can set your bids at $0.1 to $0.50 and wait a month before you could see data in your account. Or, you can bid higher now (for example, $2-$3) and get enough data in just three to seven days.
Yes, you might spend more money on the front end, but you're going to save more time waiting and start getting sales immediately.
Bid strategy is set to Automated Bidding
One of the main reasons you're getting 0 impressions in Google Ads is that you're using automated bidding that requires conversion data, such as Target ROAS.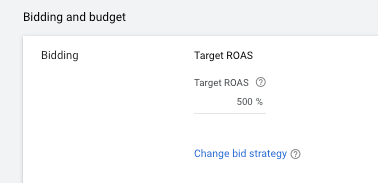 When setting the bid strategy for your campaigns, you need to consider the length of time you've been running these campaigns and the conversion data you already have. In an Automated Bidding strategy (Target ROAS bidding strategy, for example), you need to have at least 30 conversions or more per month to give Google enough information about the people that buy your product.
So if you're running fresh campaigns, the best step is to use a manual bidding strategy and manually set your bids for your ads. This will give you more control over your campaign performance and how much you want Google to spend on your ads to start showing them to the right people and get the data in the door. Then later, once you have enough conversion data, you can change to an automated bidding strategy.
Too many negative keywords
Negative keywords are incredibly powerful if used and added correctly. However, I recommend allowing Google's algorithm just to work its magic and start showing your ads for new campaigns.
Your feed is not optimized
Another reason why your Google ads have 0 impressions because your Google Merchant Center product feed is not optimized.
When setting up your product feed for Google Shopping, you have to make sure that all your product data have been set up optimally for Google's algorithm. By doing this, it will be easier for Google to figure out what your products are. But suppose you just imported your product feed from Shopify without even optimizing the titles, descriptions, and images. In that case, this puts your products in front of the wrong customers or to zero customers at all.
Creating a detailed and optimized product feed is just as important as creating your actual shopping campaign. Remember, Google uses this data to show your ads to the right people. But if you haven't submitted accurate information, your as could be shown in all the wrong places.
Incorrect location setting
The other reason your ads aren't showing is that your location settings are wrong. If you just choose a tiny town in the middle of nowhere to target, it's going to take years to get enough data for Google to know what your products are and who to show them to. Also, there won't be enough traffic in that location to make that shopping campaign worthwhile.
What I recommend is going more general when choosing your location setting. For example, if you're targeting the US, then just target the US. If you're targeting the UK, target the UK. Don't get granular with the location settings unless it makes sense for your campaign.
So go into your campaign settings and ensure that the location settings are accurate for where you can ship to.
If your daily Google Ads budget is $1, that's only half a click per day. Setting your budget too low means it's going to take so long for Google to show your ads, and it's not even really worth it. 

I recommend that you set your shopping campaign budget to 30 to $50 per day at the start, especially for fresh campaigns. You can't even max out this budget initially, even for the first one to two weeks, because Google will still ramp up your ads depending on your product.
Shopping campaigns really kick into gear when you get $100 to $300 per day. That's when they can scale like crazy because Google is getting enough data to see who's converting and to know who to show those products to.
But at the start, it's recommended to set at least $30 to $50 per day to make this worthwhile. Doing this will also help Google quickly show your ads to your target customers.
Not giving your campaigns enough time
The last thing that can affect your ads not showing is TIME. You can't expect to get conversions as soon as you publish your ads; it doesn't happen immediately. It takes some time to get impressions and clicks, so you need to give your campaigns (and Google, of course) time to work.
Sometimes, It can take a few days to start seeing those first impressions. You can increase the bids and play with the feed, but I recommend getting those bids up and leaving it to see what comes through. The first few might actually be very irrelevant, but that's okay.
But the best thing you could do here is give your campaign some time to get those first impressions. It's not going to happen in a few minutes or a few hours, so don't stare at your account and freak out.
Those are the ten big reasons why your Google shopping ads are not showing and not getting any clicks. And they are all costly mistakes that you can avoid from the beginning when you set up your campaigns. So you must act on these problems right away and use the list above as your checklist to check your campaign settings, account settings, and even your product feed.