In this article, we will be sharing with you not five, not ten, but fifteen Google Shopping best practices which will allow you to get the most mileage out of your product advertising campaigns. If you incorporate them into your own Google shopping campaigns, you will see a greater level of success.
What are Google Shopping Ads?
Google shopping ads, also known as product listing ads, are the type of Google Ads that you see in the Google Shopping tab. They are image-based ads that show your product image, product title, and simple text which help describe the product to potential customers.
These ads are produced from the product data feed you have submitted in your Google Merchant Center account. This product data feed is then approved by Google and displayed to customers who are searching for those types of products.
Expert Strategies to Win in Google Shopping Ads
Google Shopping is one of the most effective methods to increase conversions and drive sales to your ecommerce store. With that in mind, let us now explore some Google Shopping Ads best practices to help grow and scale your ecommerce business to eight figures.
Optimize your Product Feed
The first thing you should do to achieve the best results in running Google Shopping campaigns is to optimize your product feed. To do this, you'll have to improve your product feeds so they have greater appeal, reach more potential customers, and provide more of what customers are looking for when searching for your product.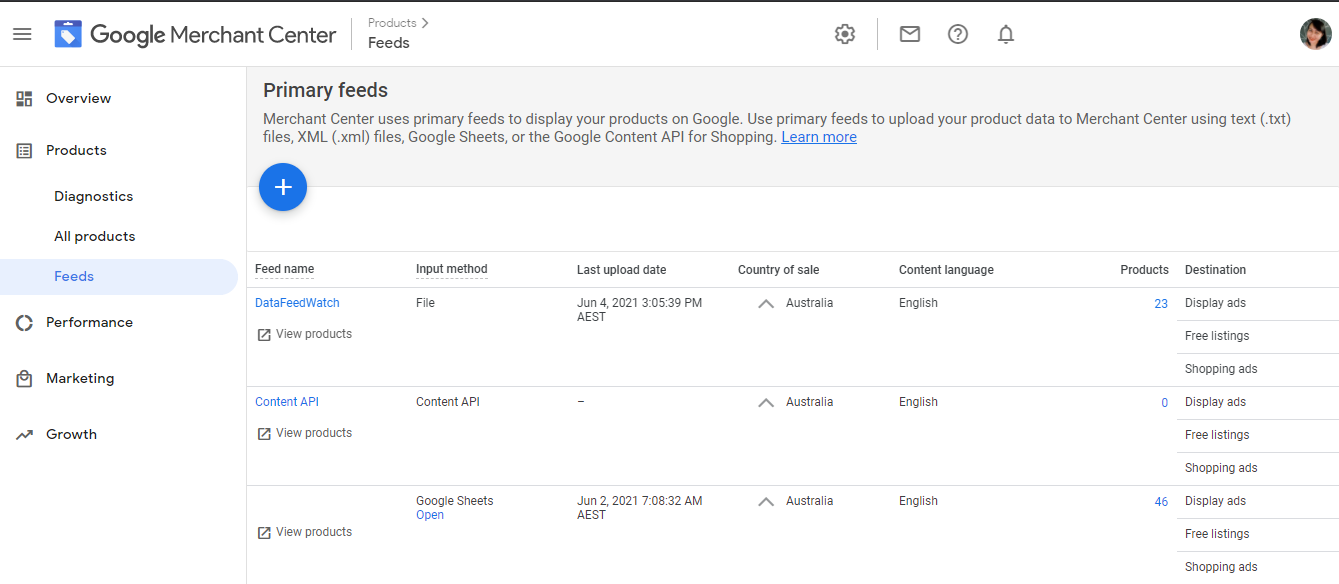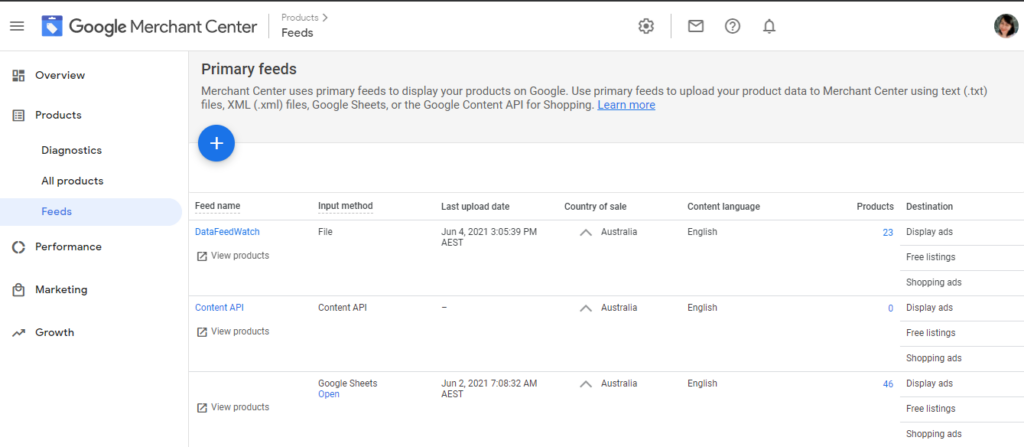 One of the steps you can take in this regard is to organize your product information, making sure your feed confirms to Google's specifications, adapting other content to Google's requirements, and preparing some type of process to keep your data updated.
Here are five expert-level optimization tips you must apply to your Google product feed:
1. Add product GTINs (Global Trade Item Number) when available. You can ask for your GTIN from your supplier, and while these are no longer a required attribute, they are still worth the time and effort.

2. Use a unique product ID and title for every product. If you have multiple products, use different IDs for every item. By doing this, you can advertise the attributes and details of your products more effectively, and help your customers find what they are looking for quickly.
3. Make sure the data in your product feed matches with your product page. Although your Google ads can have a slightly different product title and description from your product page, there are other features or information that should remain the same. These include the product variants, available colors, the price, and the availability.
4. Update price and availability. If the price and availability of your products in your feed don't match that of your product page, this can cause your product to get disapproved in Merchant Center. You can use software with automated feed delivery features or structured data markup to provide up-to-date price and availability.
5. Think about your customer. This is the most important tip. You need to think about what your customers want to see when they search for your product in Google. Know the search terms they use and make sure to highlight these in your ads so your customers know that they are in the right place.
Google may use its bots in crawling your feed, but remember that your ads are targeting real people.
Google Shopping Product Title Optimization is one of the most crucial steps you need to do when creating your ads. In order to optimize your product titles, you need to make them as searchable as possible and to include important information in them. That means you need to include your brand, important product attributes, adding the GTIN/MPN, as well as making your titles as readable as possible for everyone. 
And don't forget to use the same "language" your customers are using when writing your product titles, because these will direct consumers to your products and hopefully make a sale.
Optimize Product Descriptions
Make your product descriptions as detailed as possible, including everything a potential customer should know about your product and why they should purchase this product. Understanding your customers is really important in this step because if you know and understand the language that your customers use, you will be able to craft product descriptions that speak directly to them.
Your descriptions don't need to be long and wordy, but they do need to detail all the unique features and benefits of your product and why it will help your customers.
Building your buyer persona is also very important in this optimization process. By knowing your customers and by understanding their needs, pains, and problems will you only know how to craft the best product description.

Choose the Best Product Image
In this same vein, you should also include clear, crisp images of your products so customers can see exactly what you have to offer. If you have an old, blurry photo there, it might very well discourage potential customers from buying, and they would then move on to research products from your competitors.
You'll want potential customers to see your products in their absolute best light, so make sure to choose the best images of them. If you're dropshipping, don't just grab photos from your supplier's website. Put in the effort to really produce high-quality images that you know will stand out from the competition. These images must show how your product can improve your customer lives and satisfy their needs.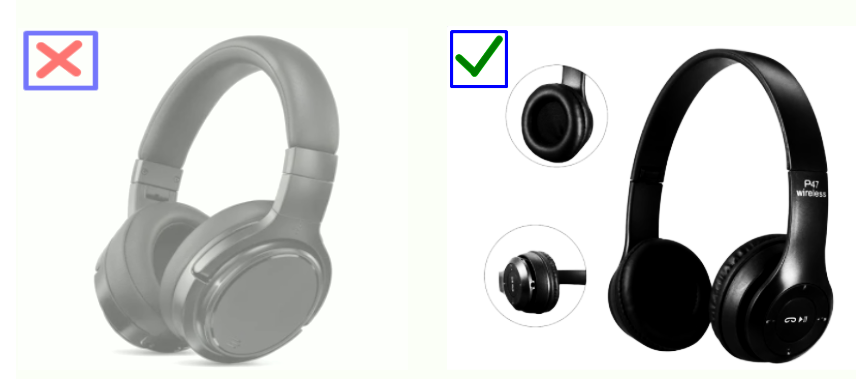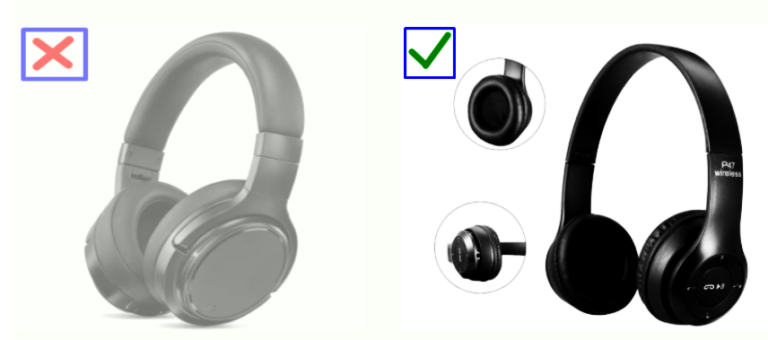 Add Google Product Category to your Products
Use Google Product Category in your feed and match up your products with the categories listed in this taxonomy. Do this so you can fully leverage the product types portion of your data feed. This will allow you to be more granular in your product descriptions and to show their place within an overall category.
Maximize the Product Feed as Much as Possible
To get the best performance from your shopping ads, you should maximize your product feed to the greatest extent possible. Since the information from the feed will be used in your ads, it stands to reason that this data should be optimized beforehand.
Keep Products Approved in Google Merchant Center
There could be so many reasons why your products would get disapproved of in Google Merchant Center. It could be because of your image, landing page URL, missing value like shipping weight, missing or incorrect contact information, etc. And all these could really make you crazy, especially if you don't know how to fix them.
One of the most effective ways you can do to avoid getting disapproved products is to ensure that your product page is always available. Allow Google crawlers to access your page, do not restrict their crawl rate in any way, and use structured data markup. This structured data can be used to show the connection between the elements of your landing page with that of your product data feed.
This allows Google to verify your product data based on the values you've included. This is important because it permits you to automatically update your feed, to keep your product feed and product page synchronized. You need to do this to avoid the possibility of having your products disapproved.

Optimize Google Ads and Campaigns
I know! I know! There are so many optimization steps and it's so hard to keep up. But running Google Shopping campaigns involves a lot of data analysis and testing. You need to constantly monitor your account, review different reports, and look at Google Analytics to see what's working and what's not.
Optimizing your ads and campaigns is an ongoing process, and it's the only way you'll find what's best for your ecommerce store. 
Here are some of my tips that we always use in your store and in our clients' stores to optimize Google shopping campaigns:
Split Ad groups. By splitting your ad groups, you can create more targeted copy and set your budget more efficiently.
Add Negative Keywords. There are so many ways you can do this. One is to check your Search Terms Report to see the exact irrelevant keywords customers are using where your ads show up. You can also go to Amazon and search for your product and see what irrelevant products are showing up and use their product titles as your negative keywords.
Manage your bids

. You can manage your bids at the product-group level or based on demographics, audience segmentation, and location.

Know your profitability metrics. You should know how to calculate the most important metrics in your campaign like your Target ROAS and profit margin. It's also important that you learn how these metrics will help in optimizing your campaigns.
Run promotion campaigns. So many of your customers are waiting for when you to have a SALE in your ecommerce store. So take advantage of the holiday dates to make more sales. Here's a complete guide

 by Google Merchant Center to help you get started with Google Shopping promotions.
Use Optimal Campaign Settings
Do you know the best Google Shopping campaign settings to use for your campaigns? These settings are very important because they greatly impact how your campaigns are going to perform. Applying the right settings will help you to achieve your campaign goals and get the most out of your ads.
Use Effective Bidding Strategy
Bidding strategy is one of the greatest variables in your Google Shopping Ads. If you can develop an effective bidding strategy, you'll save money and reach more customers all at the same time. The best Google Shopping bidding strategy is one which is focused on three factors: conversion rate, product price, and gross margin.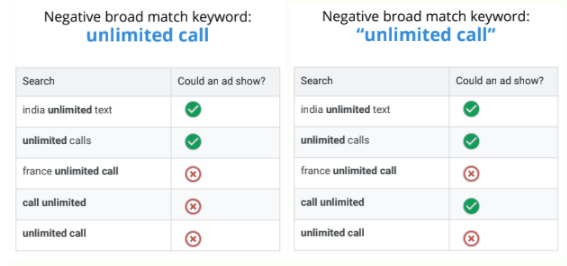 Using negative keywords is a great way of narrowing down your target audience to include only those individuals most likely to purchase. For example, the image above shows the negative keyword that our client doesn't want to show up for.
Their ecommerce store sells sim cards that you can use internationally, but one of the features they DON'T offer is "unlimited call." So we used this keyword as a negative broad match and negative phrase match keyword.
Improve Website and Product Pages
This is another area where you can do yourself a world of good. Your ecommerce website is just like a physical store. Potential customers will go through your website and see if you really have what they are looking for. They even have a checklist in their mind, and they use this checklist to see if you're the best provider for the product they need. 
So by crafting the best product descriptions, using high-quality images, providing informative videos, and aligning the whole messaging of your store to your buyer persona will help convince your customers that your store is the real deal. 
To learn more strategies to make effective improvements to your website and product pages, check out my FREE Product Page Master Course where you will learn how to craft the PERFECT product page that converts at 5 to 10 percent.  
Get Reviews on your Products
Add Videos to your Product Page
Nothing sells better than videos because consumers love watching them. Include videos of your product being used, or a how-to video on the best way to use your product. These can help sell your product much more effectively than anything else. You can even get FREE product videos by incentivizing customers who previously purchased from your store and asking them to create video testimonials about your product.
Craft a Mobile-friendly Landing Page
Lastly, be sure to create a mobile-friendly product page. Your customers don't have 24/7 access to their computer. But their mobile phones are stuck to their hand no matter where they go and whatever they might be doing. I also recommend creating a separate page that is solely for mobile users so you have the assurance that these customers could get an optimal view of your product page.
Give them the best user experience when using your website. Make sure texts are readable, images are still clear, and links and buttons are clickable.
Best Practices are Equal to Best Results
Setting up and managing Google Shopping campaigns can be overwhelming. Compared to other Google Ads campaigns, Google Shopping requires willpower to have profitable campaigns.
But by following these Google Shopping best practices, you should find that you're getting the best return on your investment and you're reaching the right target audience with your ads.
To learn more about Google Shopping, sign up to my Google Shopping course and join my students in learning the fundamentals of creating and scaling Google Shopping campaigns.