Creative assets for Google Ads include more than just images. Features such as headlines and copy also play a role in rankings. However, shopping ads are visually driven, so we'll focus on creating high-quality, professional-looking images and videos using Canva.
What are creative assets?
Creative assets are all the components that form a Google ad or campaign. This includes:
For ecommerce stores, the assets usually include products and descriptions to attract potential buyers to the site. In the past, creating beautiful banners and images for Google Ads was left to professionals, but with Canva, anyone can do the same.
The online software provider offers a wide range of templates, resources, and layouts to make it quick and simple for any designer.  
Things to consider when creating Google assets
Before we dive into using the Canva platform, let's touch on what you should consider when creating assets to appear at the top of the search engine results page (SERP).
The first thing you want to think about is your brand's goals, voice, and style. The assets you design should align with not only your brand goals but also the campaign goals. Once you've envisioned the broader picture, you want to create a theme for the campaign or ad set. 
For example, if you're running Xmas promotions, your theme could be Santa, Gifts, etc. Staying within this theme, you could set your images against a festive design background or add borders or enhancements to existing media.
Google encourages you to mix various assets to allow for broader reach and rotation for your campaigns. Use conversational text in headlines, descriptions, and recognizable visuals to attract and hold the user's attention.
Be careful when using text overlays on your images. You can use overlays for display campaigns, but it's best to exclude it from image extensions and product images in shopping campaigns. They might trigger a "Promotional overlay on image" issue with Google. 
Check your assets often and replace low-performing ones with new or improved varieties. You'll see them labeled with "Low," "Good," or "Best" in your Google Ads dashboard.  
Canva is a great online platform that saves designers and business owners time and money by providing marketing templates and resources for beautiful assets. You can also use the platform to share creative files with your team or upload them directly onto specific online platforms such as LinkedIn or Twitter. 
The software platform gives you suggestions and a vast library of creative stock images, videos, and music without looking for assets separately. 
How much does Canva cost?
There is a free version of Canva available, but the paid one starts from as little as $9.99 per month for one person and $12.99 per month, which allows you to add up to 5 team members to your account. 
Don't let the low price fool you. The platform has many tools and resources to help you quickly and easily create better campaign assets.
You'll find hundreds of templates available on the platform that cover online and offline outputs. In addition, there are templates for most social media platforms. For example, you can create content for Facebook, Instagram, Twitter, WhatsApp, TikTok, YouTube, Pinterest, and blog post images. Their templates are already sized correctly for the various platforms. 
Besides the templates, you'll also find a vast selection of offline layouts such as letterheads, resumes, presentations, mind maps, and so much more. You can also use their pre-sized Video layouts to create film and animation resources.
Besides the templates, Canva offers their users several tools and resources to craft their creative content to whatever they need. There is an extensive database of stock graphics, photos, and videos to use in all your projects. You can also add sound or music to your content, and if you download it, you will be allocated an automatic license for use on YouTube or other platforms.
Numerous tools allow you to tweak your projects until they are perfect, which is invaluable for an ecommerce store. In addition, each section offers some editing software to make manipulating images or layering backgrounds easier.
Canva has a massive range of fonts and styles available on the site. It's easy to mix and match various sizes quickly and easily with their wording available as "Heading," "sub-heading," or "body text" layouts. 
They even have sets they have already created that help you choose the perfect ones to match your design. We found this feature handy as sometimes we don't know what goes well with what.
You can enhance and change your photos to suit your project, and help you attract more attention on SERP. The background removal tool is efficient and accurate, which makes creating white background images for Google campaigns easier. With one click, your image is neatly cut out, and you can download it as a JPG or PNG with no background. 
The remover does struggle a bit if the product is on a light background and may cut out more than you need. If that happens, you can use a brush tool to put back parts of the removed picture. Then, you can add a new background or adjust the color if you'd like.
Several product mockups let you superimpose your designs onto product blanks. It's a small range of mockups, but the basic t-shirt, mugs, and posters are available. The photo-enhancing tools let you play with your image and even completely change the image to pop or retro.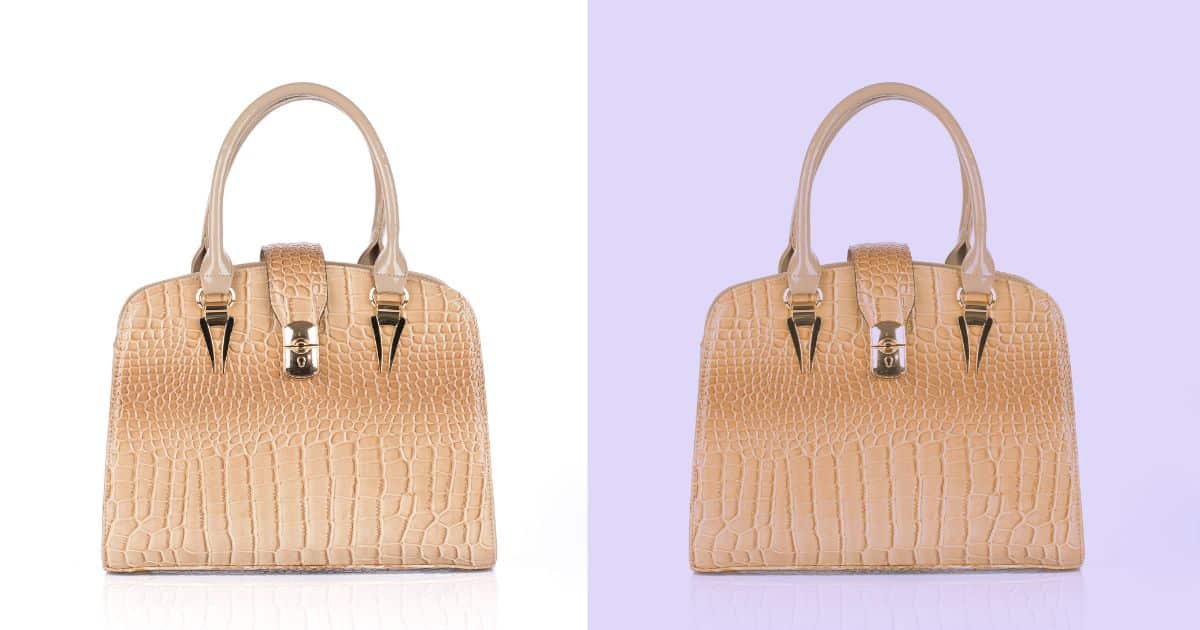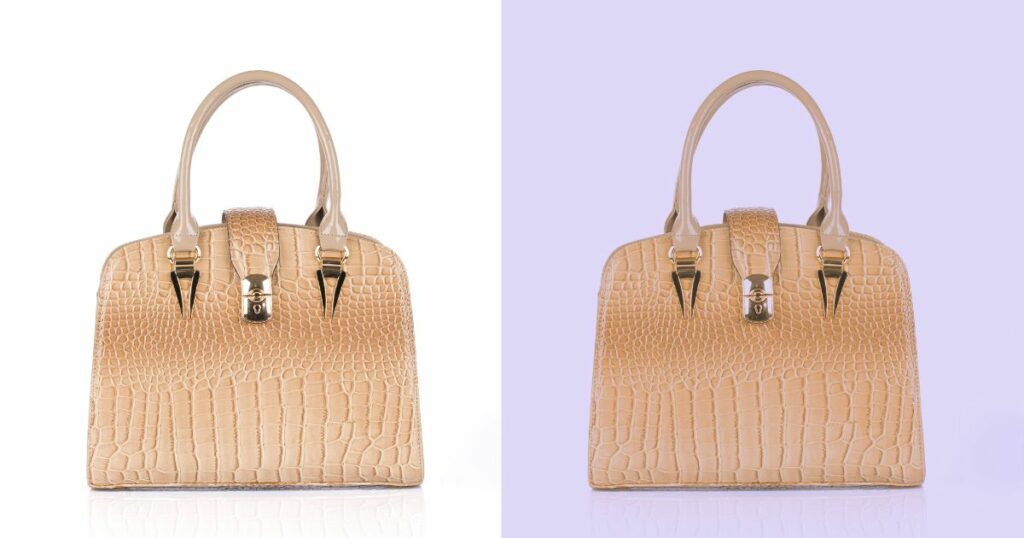 Canva provides some essential video editing tools sufficient to produce decent YouTube videos. 
The platform lets you add music, sound, and effects to your videos. You can choose audio from Canva's extensive audio library or upload files. You can also include footage from their stock footage or once again upload your own. The video editing feature provides cutting and splicing functions, with the ability to insert transition effects. 
The Canva video editing features are impressive because they are easy to use, and you don't need any technical knowledge. We love that you get the license to use the footage and audio as soon as you download a video. Unfortunately, the licensing is only available in the paid versions of the platform. If you're creating short productions, then Canva will be a helpful tool.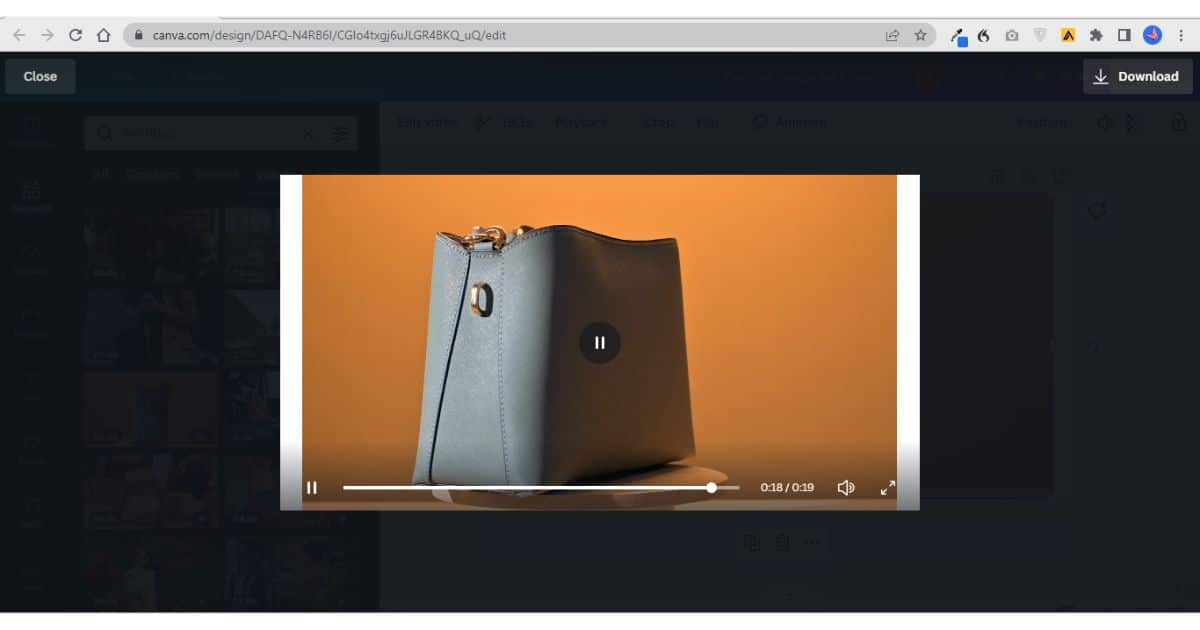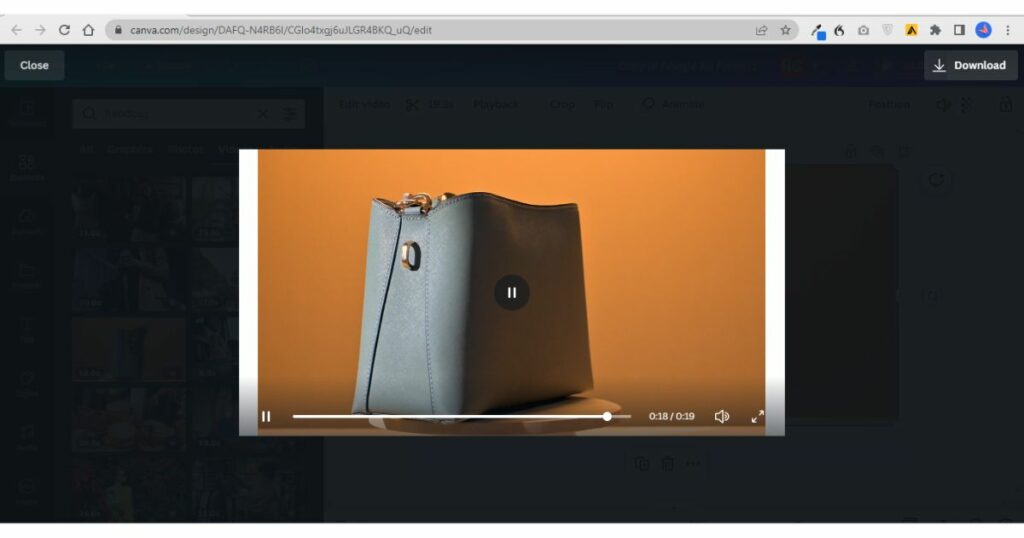 You'll find a wide variety of audio available on Canva that you can add to your projects. You can also stack multiple audio files to create that immersive experience. For example, you can have someone speak and overlay sound effects and music. 
You can also cut and split the sound or shorten it to the length you want. It's a simple system, but it is enough to put together some basic promotional videos and shorts.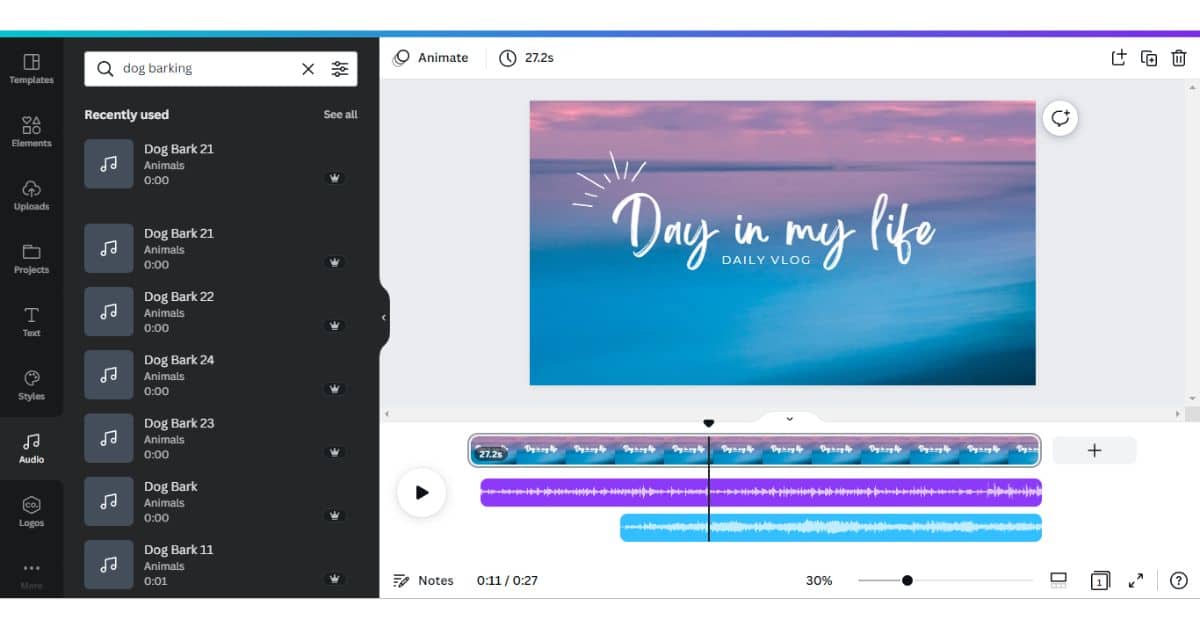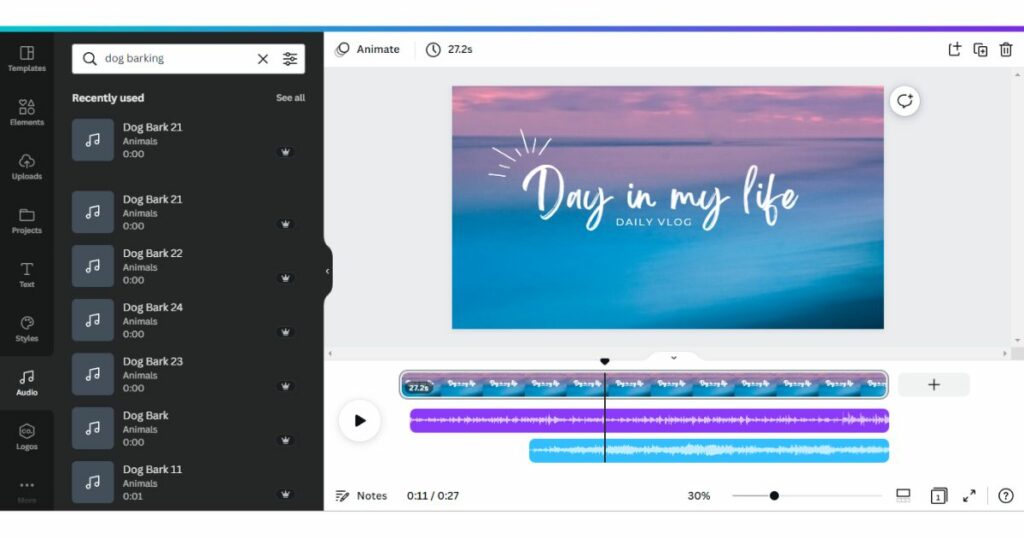 Canva works on a drag-and-drop system, making building projects much more effortless. You can also upload assets to your account, which will be divided into "images," "videos," and "audio."
Another handy feature is the ability to create folders and organize your projects. We found that often we develop projects without naming them correctly, and later to find them again was time-consuming. Using folders to group projects by topic or purpose is much easier to navigate. You can also share folders with your team members or keep them private.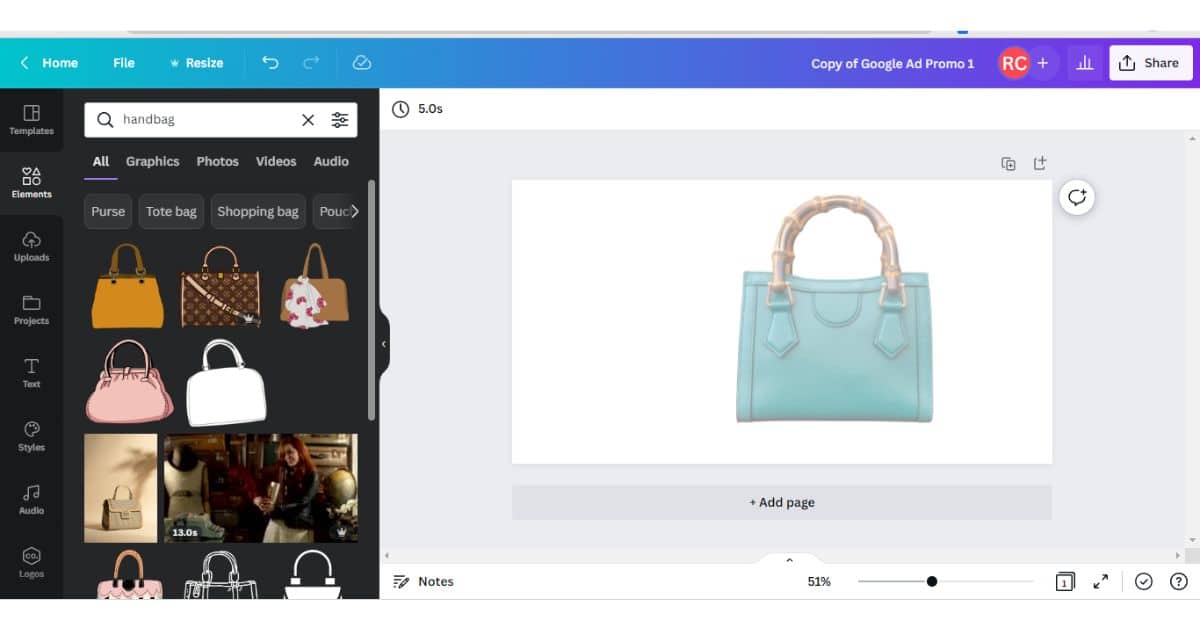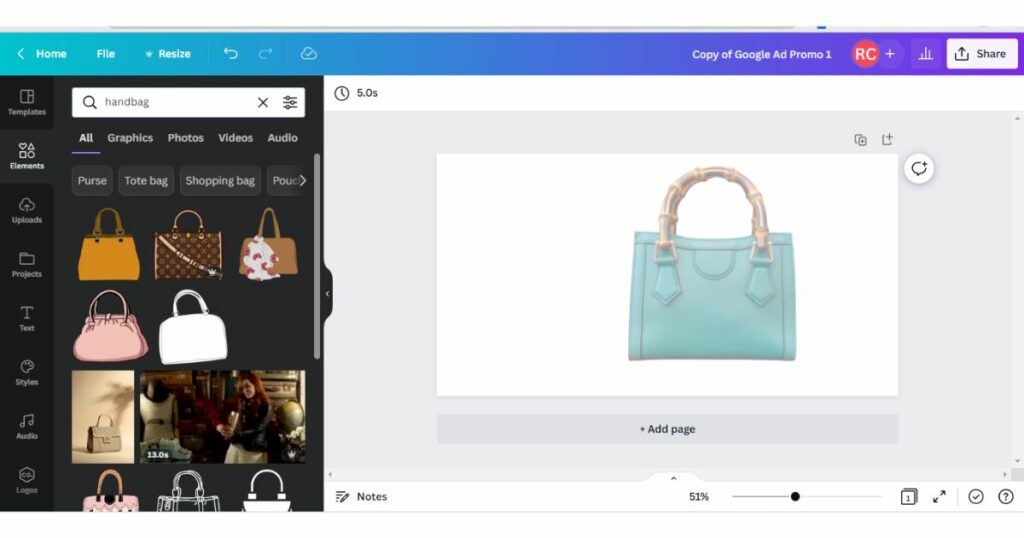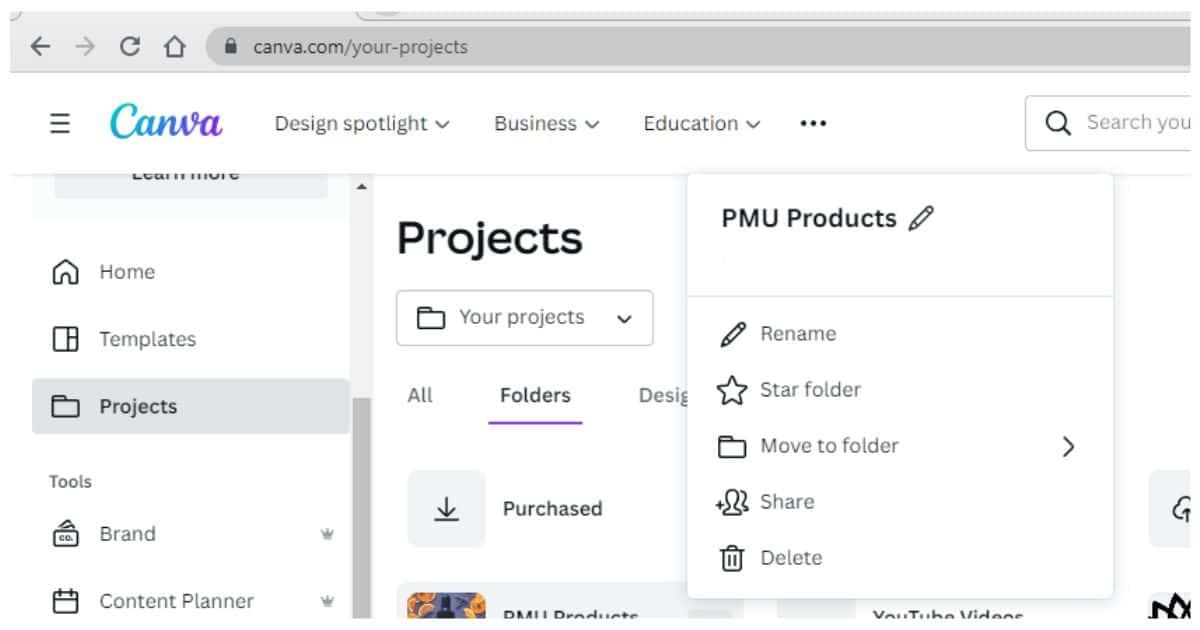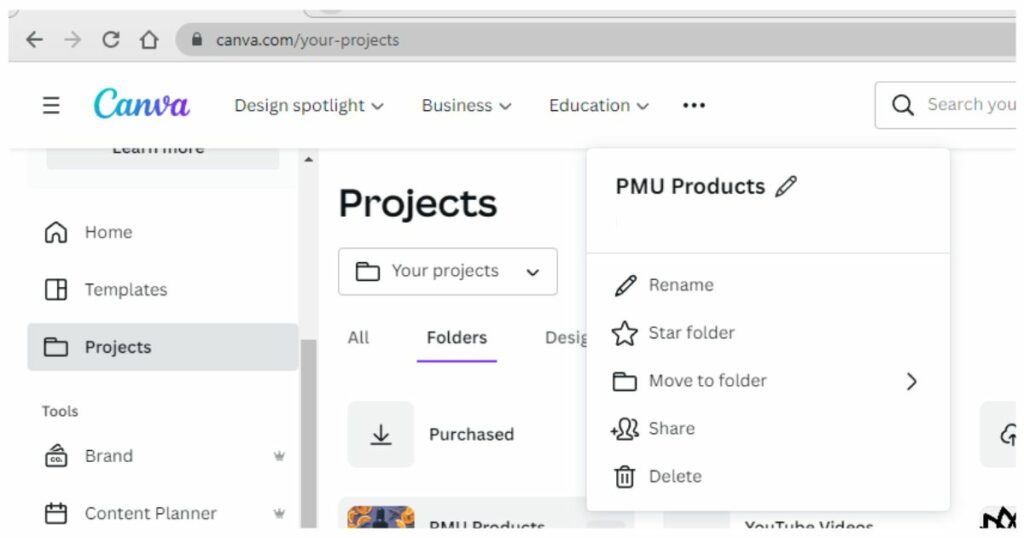 When you've completed a design, you can do several things with it. First, you have a choice to:
Share the design on social media immediately, or you can schedule it to share later. You need to connect your personal or company account to share your projects.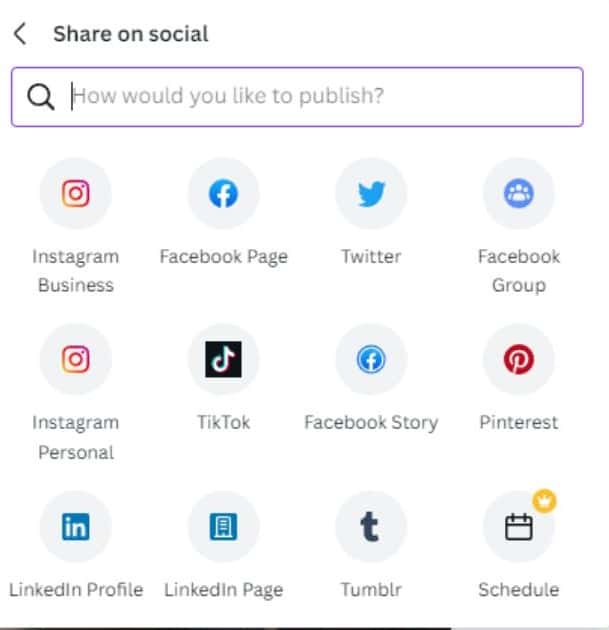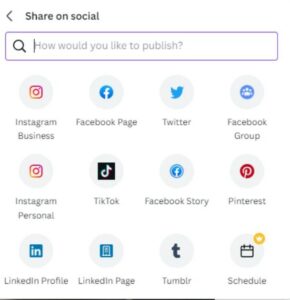 Download the project in various formats.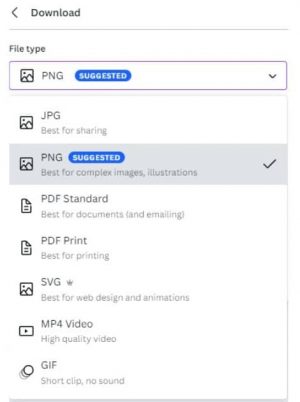 Download locally to your PC or use other methods to save your work.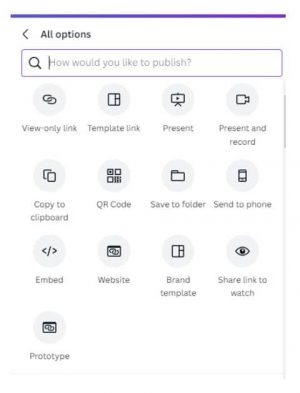 There are several other ways to share, download or save your work. Below are some of the alternatives available.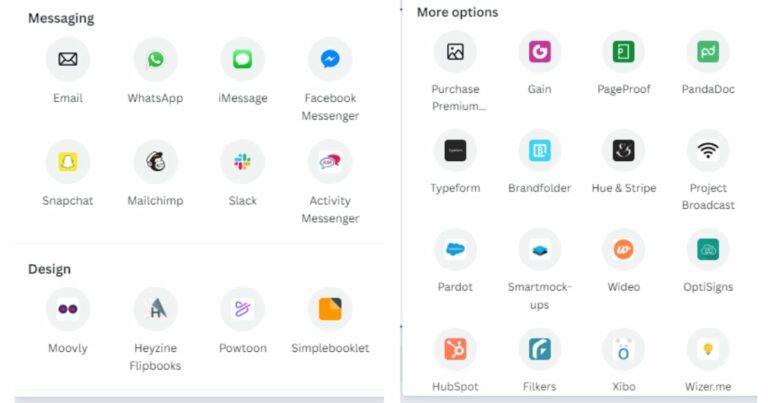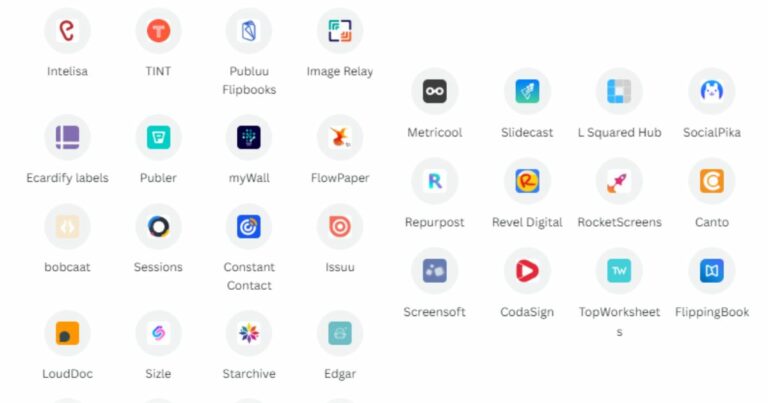 Overall, Canva is an inexpensive way to generate stunning product images, graphics and videos that you can use in your Google Ad campaigns. You don't want to go overboard with your images as the primary purpose of Google Assets is to show the product clearly.  
Naturally, the more visually appealing your listings and the clearer the product images, the more likely you will attract potential buyers. Several online photo or video editing options exist, but Canva is the most cost-effective all-in-one platform that delivers more than expected.