The higher the ranking, the more visibility and traffic your store gets. 
What do best practices for SEO for ecommerce look like? Your focus should be on website fundamentals like:
navigation

internal links

avoiding clutter

creating unique content

including alt text for images

Strong site security
In this post, we cover the best SEO practices for ecommerce sites. 
On-Page optimization for ecommerce SEO
In terms of ecommerce, on-page SEO is the optimization of product and category pages. Enhancing titles and descriptions helps the pages rank higher for a particular keyword. 
Higher ranks increase traffic and conversion rates. The techniques for ecommerce sites are similar to other websites, but you should consider a few other things. 
Some of these include:
Optimized meta titles and descriptions.

Keep your product URLs short and keyword-rich.

Add internal links

Make sure the keywords are in the right place

Use high-quality, relevant images that are authentic and represent your product correctly.
Don't only think about ecommerce SEO for high rankings on SERP, but keep in mind that your website's most important factor is the user experience (UX).  
User experience is still a hugely underrated feature of today's eCommerce stores. Focus on building an easy-to-navigate website, especially for mobile. 
Design a path of least resistance from the home page to checkout. If visitors can't find what they want or have trouble navigating the site, they'll not buy anything nor return to try again. There are several tools to check if your customers are experiencing any problems; a popular one is Hotjar.
Create unique product descriptions
An often overlooked aspect of ecommerce marketing strategy is product descriptions. Unique and entertaining descriptions strengthen your brand, engage your audience and inform your shoppers about your products. It's what sets you apart from your competition. The unique twist that you give your product write-ups is meaningful for your customers and search engines.
Relevant keywords with search intent
It's not enough to stack a bunch of keywords together and throw them into your copywriting for ecommerce. Your keywords should be adequately researched and have some search intent for your market or product. Websites such as Ahrefs offer tools that help you whittle down keywords that users search for with the intent to buy. 
SERP stands for search engine results page, which is what potential customers see when searching for a product. The listings on the search engine match the keyword they type in.
The details of a listing have a title, description, snippets, and at times an image. Google allows up to 70 characters for the title and 160 for the description. It's not a lot of space, so be creative with your copy.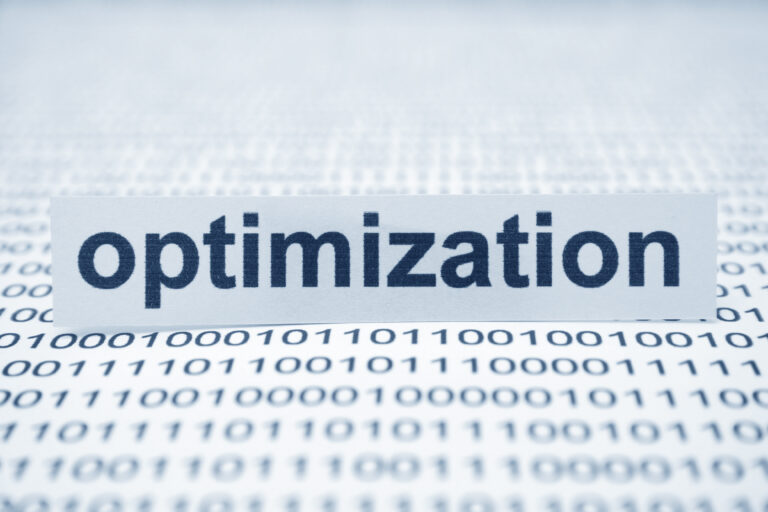 Conversion rate optimization (CRO) focuses on tweaking and changing certain aspects of the site to drive visitors to perform the required action. For ecommerce businesses, the call to action (CTA) is most likely for customers to make a purchase. 
On other websites, the CTA could be a prompt to subscribe to a newsletter or to sign up for a membership. Many things need to be looked at, which takes time. Hiring a professional for this purpose is often beneficial. 
SEO, on the other hand, is an online strategy to attract visitors to your website. You'll need to make use of relevant keywords, exciting content, and texts to draw visitors' attention. 
Combining CRO and ecommerce SEO boosts your marketing power and can drive traffic to your site that converts into sales. However, when you design your long-term marketing strategy, remember that the customer's sales journey doesn't only begin when they get to your website. 
It starts with intuitive SEO, and the message follows through on your site via CRO. As an ecommerce business, your end goal is sales, so lead generation and customer experience are equally important. 
Use the following three suggestions to connect your SEO with your CRO strategies:
Eye-catching aesthetics combined with effective SEO content.

Establish a balance between your keywords and call to action.

Integrate social media on your site.
A video makes a stronger impression than written content and images. You can choose to upload the videos onto your website or embed them from your YouTube channel. We recommend using YouTube as it can become a marketing tool all on its own. 
Explainer videos are popular for technical products but can also be effective for lifestyle products. Showing an item used by a customer builds brand awareness and makes the product more memorable.
Technical SEO & eCommerce
Technical SEO is more involved than the usual website design process. Developers know that the more products a store has, the more pages are created, and the more technical issues can arise. 
Technical optimization is just as important, if not more so than the visual aspects. A glitchy website will give users a bad experience and may dissuade them from buying. 
Some common issues include:
Too many useless pages

Duplicated content

Badly written product copy

Site speed

Incorrect product schema/structured data
You may have yet to hear of product schema, but your developer should know about the importance of product-structured data. It allows you to add specific attributes to your product listings, which will publish with your search result. 
This information helps search engines to show more details about your product for a better user experience. The product schema displays in a structured way in SERP. The properties for using this system include price, reviews, ratings, offers, product descriptions, awards, and others.
There are several benefits to having well-structured product data:
It helps search engines understand your site's content

Improves brand presence

Helps to increase click-through rate (CTR) through attention-grabbing results

Improves your chances for more real estate in SERPs

It enables you to get a CTA right in the search results

Position your business for voice searches with Google Assistant and Alexa

Display social proof in your listings

Increase social media following
Take a close look at your product URL structures. Do they make sense, or are they stuffed with arbitrary keywords and unnecessary descriptions? 
Succinct URLs are easier to remember and friendly for SERP. Avoid being redundant, and only add a few keywords. If your primary keyword for a category is "black leather boots," consider making the URL slug "black-leather-boots." 
Examples of ecommerce URL slugs
Recommended URL structure for categories:
https://example.com/category/boots/black/leather

https://example.com/c/boots/black-leather-boots
Weak URL structure category pages:
https://www.example.com/category/boots/black-boots

https://www.example.com/category/boots/colored-boots/black/boots

https://www.example.com/category/b/c-b/b/b-bl-b
Recommended URL structure for Products
https://www.example.com/products/soccer/balls/brand1/white

https://www.example.com/p/soccer/balls/brand1/brand1-white-ball
Weak URL Structure for Products
https://www.example.com/products/soccer/product/soccer-product1234.html

https://www.example.com/p/soccer/balls/b1/model

https://www.example.com/cart/item43
Mobile device optimization
Mobile devices are no longer the exception to the rule when it comes to online shopping. They've far exceeded the use of desktop PCs for shopping convenience. As a result, it's crucial to prioritize your website for a mobile experience. Make sure your site is dynamic, and its functionality caters to all sizes of handheld devices. 
If you're using a platform such as Shopify, you don't have to do any additional development. They run a headless CMS, ensuring the content is dynamic and resizes seamlessly on all-sized devices. For other platforms, such as WooCommerce, you may need to tweak your layouts to work perfectly for each size device. 
Backlinks for ecommerce SEO
Backlinks are an important trust signal that Google and other search engines use to evaluate your domain's authority. Getting ranked in the top spot is a long process, especially if you have a new site with no brand strength. In the past, submitting your site to various directories was enough. However, today it takes a lot more work to establish backlinks. 
Backlinks are when another site links to your content from theirs. The more of these types of links you have, the stronger your domain authority. There are several ways to improve a SERP ranking, and if you're new to this concept, the best place to start is Moz.com's beginner guide.
Reviews are a solid indicator to potential customers that you and your products are legit. It doesn't look great if you only have one or two reviews on the page. Incentivize customers to leave reviews that extend beyond just their opinion on one purchase. You'll want to engage them in the future as well. Repeat customers are hugely beneficial and essential for long-term growth.
Implement security features
An SSL certificate is the bare minimum you need for your online store. Search engines don't look kindly on shopping domains that aren't SSL protected.
You can also implement other features to ensure that your customers are safe when shopping, such as using verified financial partners like PayPal or Stripe. Search engines rate the safety of your purchase process, which affects your ranking position.
SEO - building your rankings on SERP
Your marketing strategy includes more than just the advertising and promotions portfolio. It needs to incorporate your store's design and functionality and include specifics such as your product descriptions. 
The search engines scrutinize each part of your website and establish your ranking position on the SERP. The higher up you are, the more traffic you'll get, which means more chances for sales. Focus on optimizing your ad copy while ensuring an exciting user experience. SEO draws the people, and CRO ensures they enjoy their time on your site. 
Remember that this is a long-term process and not one that you do once off and forget about. Keep optimizing everything for the best conversions and turnover results. 
If you're looking for a Google ads partner to help you scale faster, book a strategy call with us now to see how we can grow your business together.