The process is very straightforward, and I have outlined a streamlined process below so your store will be up and running in no time.
Steps to Add NameCheap Domain to Shopify
Step 1: Connect Existing Domain
In your Shopify account, navigate to Online Store > Domains. Click Connect existing domain.  


If you haven't purchased your domain name yet, you can buy one from NameCheap. Watch this video to follow the steps on how to buy a Shopify custom domain name for your Ecommerce store. 
On the next page, enter the NameCheap domain name you have purchased, then click Next.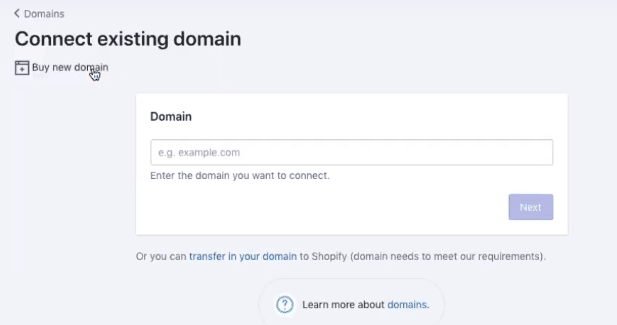 Shopify will automatically identify your domain provider and will give you instructions on how to complete the process. Click the View NameCheap instructions button.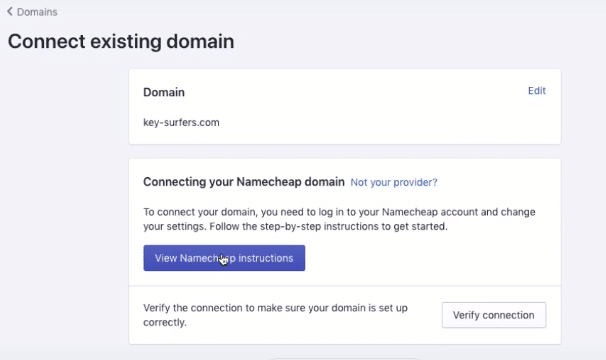 Step 2: Set up your existing domain to connect to Shopify
On the instructions page that Shopify provided, scroll down until you see this information below. You will be using the A record and CNAME details when you set up your domain.  

Then, go to NameCheap and navigate to your Domain List. Click the Advanced DNS tab.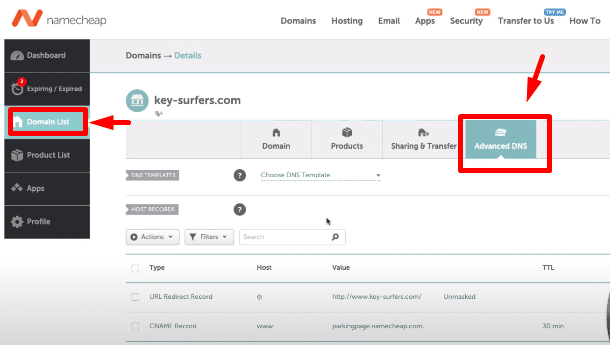 Step 3: Add a New "A Record"
Click ADD NEW RECORD, then choose A Record from the drop down menu. In the Host tab, write @. Then under Value, copy the IP address where your A Record should point to from the instructions page above. Click the check button to save the new record.
Do the same steps to add the CNAME, except that you need to add www in the Host tab. 

Step 4: Verify Connection
Go back to Shopify and click Verify connection.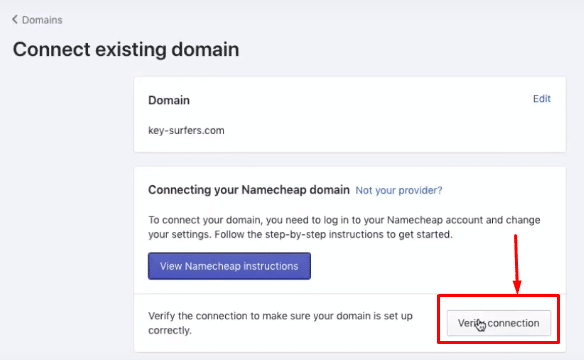 Once connected, you will then be directed to this page where you will see that your NameCheap domain was successfully connected to your Shopify website!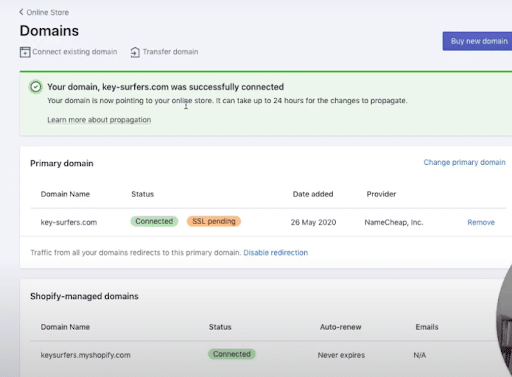 There are, of course, lots of other domain registrars you could use instead of NameCheap. BUT, you really can't beat the affordability of NameCheap for its registrar service. I bought my stores' domain names from NameCheap, and we also recommend this domain registrar to our clients.
Additionally, if you're looking for a reliable website host, NameCheap provides website hosting, too. NameCheap offers web hosting at discount rates, while guaranteeing a near-100% uptime, which is very important for an Ecommerce business like yours.
You can even build your own website using one of NameCheap's site-building apps. And if you already own a site, NameCheap will migrate it for you to their proprietary setup, so you won't have to pay for an outside vendor to do that for you.
NameCheap also offers 24/7 chat support for all its customers, so you're never left on your own, wondering how to get something done.
That's the easiest way on how to point a domain to Shopify. Connecting your NameCheap domain name to your Shopify store doesn't take much effort or much time, and it's well worth your while to do so. Once you've made the connection, you'll enjoy all the benefits of convenience and efficiency, which come from having the two entities linked on your Ecommerce store.