Schedule your FREE growth strategy session
If your website generates over $15k per month, let's chat.
We'll discuss your goals and figure out how we can help your business get to its next stage of revenue and growth. (Others charge for this level of consultation.)
We've gotten Merchant Center suspensions lifted for our clients with a 100% success rate. We know what we're doing here.

Mac Steer
Sims Direct Owner
"Almost $4 million in revenue from basically nothing."

Matt Childs
Wine Stash
"[They] helped us to more than 10x our conversions while decreasing the amount we're spending on Adwords almost every day."

Ellen McCaleb
Headwaters Studio
"My conversion rate went from like 1.83 to over 9%."

Pat Langley
Vaikobi
"We've been using them for just over a year now and we've had incredible success. We've grown our online business 145% and achieved a ROAS of 4.9. Fantastic return on investment!"

Kristabel
Verso
"Our ROI's went from 88% to 275%, which is huge."
Over 1.4 million views and growing fast on YouTube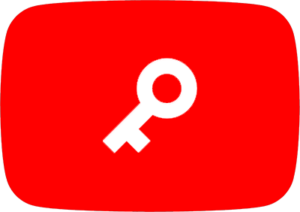 We're proud to be helping thousands of ecommerce business owners by giving the most digestible, battle-tested advice to be found online about succeeding with Google Ads.
Be sure to follow our channel to stay in the loop.
Each client of KeyCommerce brings a unique situation based on their products, marketplace, history, business model, and goals.
As an ecommerce-focused Google Ads agency, the service we render, and the methodologies and strategies we implement, are unique for each store.
The testimonials presented on our site cannot be viewed as "typical" results because each store owner came to us with unique needs and each was provided with unique solutions based on our standards and practices, our team's experience, and their analyses.
Each testimonial should be viewed and interpreted as a unique case study (some with more detail than others, but each presenting insight into that store's specialized experience with KeyCommerce). Each client's market niche, maturity, positioning, potential customer base, web presence and budget was different.
Summary of client results
If you've arrived at this page after viewing the graph that presents the summary of our client results, please take the following factors into consideration when reviewing it:
The graph reflects data that many of our clients have elected to share with us.

The revenue growth accounted for their store's total online revenue, not just the revenue directly attributed to Google Ads.

Though we take great pains to ensure all conversion recording is accurate down to the penny, small errors may exist in the attribution or data.

Clients who would not, or could not, based on their circumstances, continue with our service for a minimum of three months are excluded from the graph.

Client results are unique and yours may vary.

Changes in market conditions, technology, competitive forces, client capabilities and other factors may affect your results and there is no assurance of the results that you may achieve. Business is hard. Choosing a team with a strong track record in a highly specialized field and a sincere dedication to the stores they work with is, we feel, the best assurance you can get.